This Summer, The Partnership at Drugfree.org Welcomes New Hires
The Partnership at Drugfree.org is pleased to announce three new additions to our team.
Bonni Hopkins, Director of Research and Evaluation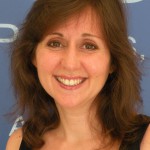 In the multidimensional Director of Research and Evaluation role, Bonni will act as our lead subject matter expert to assure that our programs and communications reflect up-to-date scientific findings and the most efficient methods of substance abuse prevention and treatment. She will play a pivotal role in our organization's needs assessment and program development, and will have primary responsibility for designing and fielding program evaluations. Bonni will work hand-in-hand with social workers staffing our Parents Toll-Free Helpline, ensuring that the materials provided to callers mirror their real-life, personal needs. She'll provide insights on our current visitor/user population, working to align programs with our target constituencies.
Bonni joins us from the pharmaceutical company Sanofi, where she designed real-world studies to identify unmet consumer needs and target subpopulations as Manager, Population Health Assessment within Global R & D. Prior to Sanofi, Bonni worked at Magellan Health Services, first as National Manager of Program Innovation and Outcomes, and then as National Director of Outcomes focused on the implementation of the Outcomes360SM program. She also gained clinical and prevention experience in Chicago, where she did a Diagnostic and Therapy Practicum at the Veterans Administration Lakeside Medical Center, in their Outpatient Substance Abuse Treatment Program & General Mental Health Clinic, and later worked at Chicago's Office of Applied Psychological Services, as well as the Institute for Juvenile Research and the Metropolitan Area Child Study.
Bonni has a B.S. in Psychology from Queens College here in New York, and her Masters and Ph.D. in Psychology from the University of Illinois at Chicago.
Annie Trowbridge, Director of Special Events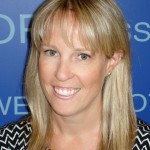 Annie joins us from Safe Horizon, from which she will bring her experience as their Director of Special Events. Prior to her time there, she spent over three years managing the national special events department at Toys"R"Us Inc., managing events in the flagship stores for Toys"R"Us, Babies "R"Us and FAO Schwarz, in addition to stores across the county.  Before working at Toys"R"Us Inc, she was Assistant Director of Special Events with the American Red Cross, New York and Events Coordinator for NYU Medical Center.
Annie's generosity extends beyond the office. In 1998, she was among the small handful of recipients to receive the Mayor of New York City's Volunteer Service award for her work on Bridges to Learning, an enrichment program for underprivileged students.  CBS News also honored her work in the film Fulfilling the Dream.
At our organization, Annie will work with the Special Events team to organize, develop, and fundraise for the Partnership.
In her own words:  "I am delighted to be a part of this organization and its important work helping those who struggle with the complex issues surrounding substance abuse. I am excited to use my skills to help raise the funds and public awareness that will enable the organization to grow, strengthen, and touch even more lives."
Sabrina Lee Sanchez, Program Manager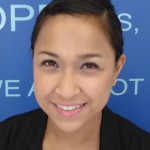 Sabrina joins us from Girls Scouts of the USA, where she worked in the Program and Fund Development departments, helping the organization launch a new national program portfolio and kick off a $1 billion campaign in its 100th anniversary year. While helping to implement the organization's national programs, she gained an array of experience in sponsorship cultivation, corporate relations and cause marketing. Prior to her six years with Girls Scouts of the USA, Sabrina worked at another nonprofit organization with Special Consultative Status with the Economic and Social Council of the United Nations.
.   
At our organization, Sabrina will develop and leverage innovative programs, including those related to our emerging initiatives focusing on juvenile justice and schools. Using traditional and new media, Sabrina will also offer online solutions that best meet the needs of parents and families.
In her own words: "I am so excited to bring my expertise in high impact national program implementation and promotion to The Partnership at Drugfree.org. I have developed resources for youth and adults and look forward to working with an amazing and dedicated group to continue to drive the mission of the organization."