Team of Six Runners in Recovery Will Take Part in New York Marathon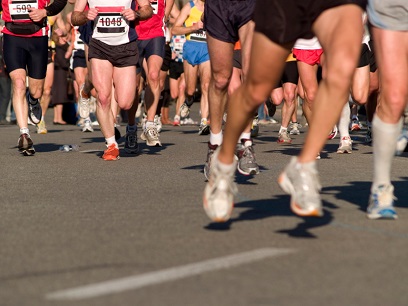 A team of six runners from an Italian drug rehabilitation center will participate in the New York City Marathon on Sunday, The New York Times reports. Marathon coach Gabriele Rosa, who has been training the runners, said, "I am confident that they will all finish the race in a good time, out of personal motivation or out of gratitude for this community."
The center, San Patrignano, has 1,300 residents who stay for a four-year rehabilitation program. They cultivate food on the facility's farm, make cheese, produce wine and raise pigs.
Sara Floriddia, one of the center's marathon runners, was addicted to heroin for five years. She told the newspaper, "We are broken vases that have been glued together again. But if we can work and live in a healthy environment, we won't break again." She added, "At times I worry that when I'll be out of here, I could get discouraged, bored or be nervous again. But now I know what I'll do. I will run."
San Patrignano is free. It does not give participants substitution medicines, unless they need to scale down their use of methadone. They are helped by social workers and participants who have seniority in the program. They can see a therapist, but are not required to.
Antonio Boschini, the community's therapeutic manager and a member of the running team, noted, "Drug addicts are not ill people; they are not doomed to lead a life of minor league. We need to show it to the world when in New York."