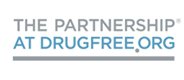 The MusiCares and GRAMMY Foundation's Music Contest offers a great opportunity for aspiring teen musicians to use the healing and uplifting medium of music to help spread the message about the importance of healthy choices and the dangers of drug abuse. The contest asks young musicians to create original music and/or music videos that celebrate healthy and inspirational living, or accurately depicts a story about drug abuse. Read the press release.
---
WINNERS
First Place:
"What I'll Never Get"
Brittaney Brannock- Melrose, MA
What I'll Never Get
Second Place:
"Believe In Me"
Alex Arnaout and Paige Augusta – Los Angeles, CA
Believe In Me
Third Place:
"Master"
Evan Pierce and Isaac Horn- Jonesboro, AR
Master
Honorable Mentions:
"Bright Then Blue"
Alison and Josephine Jones- Kenai, AK
Bright Then Blue
"Baby Girl"
Kennedi Lykken- Spicer, MN
Baby Girl
"Then I Found Drugs"
Sarabeth Weszely- Oak Park, IL

Then I Found Drugs
---
PRIZES
1st, 2nd and 3rd place prizes included:
The first place winner will receive two tickets to the 56th Annual GRAMMY Awards® at the Los Angeles-based Staples Center, as well as a cash award of $500.
The second place winner will receive a cash prize of $250 and other prizes.
The third place winner will receive $100 and other prizes.
The 1st, 2nd and 3rd place winners will have the opportunity to attend the 56th annual GRAMMY Awards backstage experience during a GRAMMY rehearsal on January 24th, 2014 in Los Angeles, California. Winners will receive lunch and a MusiCares/Grammy certificate of appreciation, as well as two tickets to the GRAMMY museum and a gift bag. A chaperone will be required.
All three winners will have their original compositions posted on the MusiCares and GRAMMY Foundation's GRAMMY Web site (the premiere site for Recording Academy members) and the Vans Warped Tour website.
Winners may have the opportunity to engage in press or media interviews. If you are currently under a court ordered program, please make sure that participation in this contest does not conflict with your obligations to the court.
---
CONTEST DEADLINE
The contest is no longer accepting submissions. The deadline for submissions was December2nd, 2013. For more information on MusiCares or the GRAMMY Foundation go to: www.musicares.org or www.grammyfoundation.org