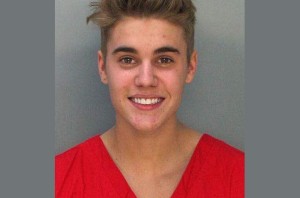 In the wake of Justin Bieber's recent DUI arrest, reports are now surfacing that the 19-year-old pop star may have been under the influence of marijuana, beer and prescription drugs, and that he could have been given the prescription medicine by his mother.
Our hope is that parents, who are in a position to prevent medicine abuse before it starts, will take this news and reflect on their own examples, while using Justin's story as a teachable moment to start an honest conversation with their kids about medicine abuse. Small steps – like monitoring and safeguarding the medicine in your home, educating yourself about the issue and talking to your kids early and often about the dangers of medicine abuse – can make a huge difference.
The Partnership has been steadfast in this message, but it bears repeating: Prescription drug abuse is an epidemic, and it is starting with our kids. The combination of the ease of access – right at home, from family and friends' medicine cabinets – and parents' and kids' nonchalant attitudes about these prescribed drugs can be lethal and damaging the futures of our children.
While all of the details of Justin Bieber's arrest and substance use are not yet confirmed, the early reports and viral media coverage are cause for concern. Celebrities like Justin Bieber are in the spotlight every day, inevitably setting examples for their young fans. As adults, we see a misguided teenager who needs help. But our teens see an idol; someone with a glamorous lifestyle who, despite frequent run-ins with the law, somehow continues to thrive.
Whether or not Justin Bieber obtained prescription drugs from his mother, it remains true that too many kids find it easy to get potentially addictive, abusable medicine from their own homes, with or without their parents' knowledge. According to our most recent Partnership Attitude Tracking Study, more than four in ten teens who abused a prescription drug obtained it from their parents' medicine cabinet, and one in five parents say they have given their teen a prescription drug that was not prescribed for them. There are steps we must take to help end the epidemic and keep our kids healthy and safe.
We hope that the caring adults in Justin Bieber's life support him by getting him the help he needs.
To learn more about how to start a conversation and to take the Pledge to #EndMedicineAbuse, visit The Medicine Abuse Project online.