Most Drunk Drivers Causing Fatal Crashes Have Almost Twice Legal Blood Alcohol Limit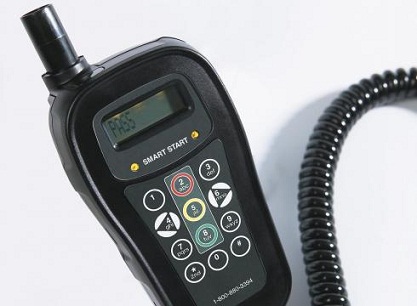 Almost three-quarters of deaths in drunk driving crashes in 2010 involved drivers who had blood alcohol levels that were nearly twice the .08 legal limit, the National Highway Traffic Safety Administration (NHTSA) said Tuesday.
NHTSA Administrator David L. Strickland called for mandatory ignition-interlock devices, which are designed to prevent drunk drivers from starting their cars, for first-time offenders, Business Week reports. Seventeen states require ignition interlocks for first-time offenders, the article notes.
Drivers who have had an ignition interlock installed in their vehicle must blow into it to determine their blood alcohol level before they can start it. The blood alcohol content that drivers using interlocks are allowed to have is determined by states. A study published in 2011 found that ignition locks significantly reduce the likelihood that people convicted of driving while drunk will reoffend.
A national law that takes effect October 1 will provide states with extra highway funds if they have interlock laws for convicted drunk drivers, according to the article.
The 10,228 alcohol-related vehicle deaths in 2010 accounted for nearly one out of three highway deaths on U.S. roads, according to a NHTSA news release.
The NHTSA is sponsoring its annual anti-drunk driving campaign, "Drive Sober or Get Pulled Over," along with local law enforcement, Mothers Against Drunk Driving, the Governors Highway Safety Association and the National Center for DWI Courts. The campaign begins August 17 and continues through Labor Day weekend.