Marin Institute, Alcohol Industry Watchdog, Changes Name to "Alcohol Justice"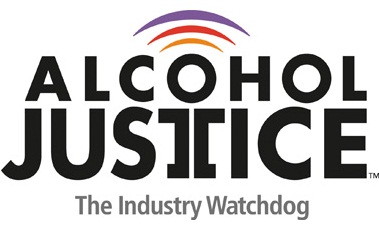 The Marin Institute, which organizes campaigns to reduce alcohol-related harm, announced it has changed its name to "Alcohol Justice." The San Francisco-based organization said its new name better reflects its national and global reach, and clarifies its mission.
The organization, founded in 1987, campaigns to raise prices on alcohol through taxes and fees; tries to remove dangerous youth-oriented alcoholic drinks from the market, and aims to restrict alcohol ads and promotions.
Alcohol Justice focuses much of its attention on what it calls "Big Alcohol"—the global conglomerates Anheuser-Busch InBev, SABMiller and Diageo. Together these companies control more than 80 percent of the U.S. market, according to Alcohol Justice. The group also monitors smaller companies including Phusion Projects, which makes Four Loko and Blast by Colt 45. In November 2010, the U.S. Food and Drug Administration warned the makers of seven caffeinated alcoholic drinks, including Four Loko, that their products are a public health concern and cannot stay on the market as currently formulated.
In a blog post, Alcohol Justice Executive Director/CEO Bruce Lee Livingston wrote, "Just as the term 'environmental justice' entails special harm to communities of color, Alcohol Justice hopes to expose the insidious harm to ethnic communities, women and even the LGBT community from the actions of alcohol corporations."