Lessons From Maine's Fight Against Limits on Addiction Treatment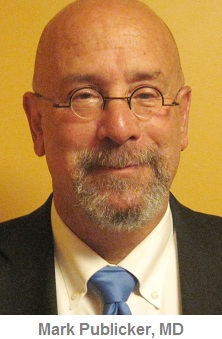 Maine's decision to retroactively limit Medicaid payments for buprenorphine to treat opiate addiction is likely to have disastrous consequences, warns the President of the Northern New England Society of Addiction Medicine.
As state budgets continue to tighten, more states are likely to take Maine's lead, says Mark Publicker, MD. In some states, buprenorphine (Suboxone) and other opiate agonists may not be covered for addiction treatment, while other states are imposing prescribing and refill limits, says Publicker, who is also Medical Director of Mercy Recovery Center in Portland. He is calling on addiction treatment professionals to lead the battle to maintain the availability of medical treatment for addiction.
At the recent American Society of Addiction Medicine (ASAM) annual meeting, Dr. Publicker spoke about the new Medicaid limits on buprenorphine in Maine. He noted patients face a cutoff in medication after a maximum of two years of treatment. The limitations are retroactive, meaning patients on long-term therapy will be hit first and hardest, he said.
"The intent of the new limitations is to save money, but legislators had no concern about the fiscal consequences of such a move, such as increases in crime rates, illnesses, child neglect and an increased number of premature births, which are all anticipated to be far more costly than medications," he says.
Targeting addiction treatment for budget cuts is an easy move for legislators, he adds. "Addiction is a highly stigmatized condition, and there is no grassroots organization that will rise up to oppose treatment limitations. There is a fundamental misunderstanding about addiction as a chronic disease, and the role of medication in maintenance management."
Dr. Publicker and colleagues, with the help of ASAM and a number of other medical groups, lobbied against the limits in Maine, but were only able to get a one-year delay in the implementation of the retroactive limit.
"The impact will be disastrous," he states. "Many of my patients have been on buprenorphine for more than two years, and are leading successful, healthy lives. Many, if not most, of my patients who have achieved sobriety on buprenorphine will go into withdrawal, and the relapse rate will be extremely high. My patients' lives are at stake."
In Maine, which is largely rural and poor, opiate addiction is endemic, according to Dr. Publicker. "In many areas, there are no alternatives to medication-assisted treatment. This is a treatment that primary care providers can offer in their offices."
ASAM is developing a state-by-state survey about the status of buprenorphine limitations, Dr. Publicker notes. At the annual meeting, he urged his colleagues around the country to take action against legislative attempts to cut funding for medication-assisted treatment for addiction.
"The fight against limitations requires coalitions," he says. "It requires a comprehensive approach involving organizational support and cooperation, effective lobbying, developing personal relationships with legislators and the executive branch, and public information involving the media. It is important to make the clinical case and the economic case against limitations. It is just as important to take this issue to the public, to enlist patients, patients' families, and other advocacy organizations to join in the fight."