Canadian Supreme Court Considers North America's Only Legal Injection Site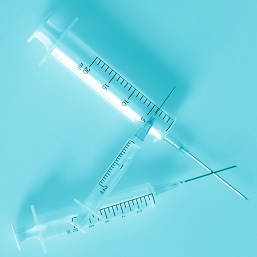 The Canadian Supreme Court will consider the legality of North America's only government-sanctioned facility that medically supervises the injection of illegal drugs. On Thursday, the court is scheduled to hear a case that pits its founders against the government, which says the facility promotes drug abuse.
The Associated Press (AP) reports that the facility, called Insight, receives more than 800 visitors a day and has overseen more than a million injections since 2003. Visitors bring their own drugs. They are given clean needles and supervised by a nurse as they inject themselves.
Located in Vancouver, British Columbia, Insight is promoted by its founders as safe and humane. The site's defenders say the facility provides health care, which the Canadian constitution considers a provincial issue. The Canadian government argues that the case is a federal matter because heroin is a federally banned substance.
The AP notes that the World Health Organization calls medically supervised injection facilities a "priority intervention" in reducing the spread of AIDS through infected needles.
In April, the medical journal The Lancet published a study that found that Insight has reduced fatal overdoses by 35 percent in a neighborhood that has one of Canada's highest rates of drug addiction.