Commentary: A Place at the Table: Master's Degree Not Necessary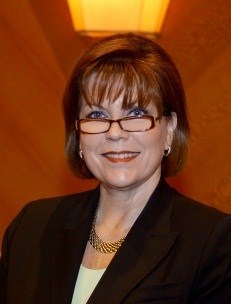 As I survey the landscape of our profession, I see some amazing developments in several areas. A national health care reform bill was passed, including parity for behavioral health. There is a growing recognition of the need for integration of addiction treatment with mental and physical health care. However, these same advances have heightened concerns that the practice of treating addiction will be limited by education level, particularly to master's degrees. Thus in a movement to further legitimize our profession, we risk leaving many dedicated professionals behind.
Our culture has a tendency to swing wildly from one extreme to another every time we have an epiphany. Such dramatic shifts can lead to polarization. We sociologists talk a lot about this phenomenon – people taking increasingly extreme positions in response to an opposing view.
We've seen this propensity all around; it's not just us! The list of examples is endless in medicine, religion, economics, politics and even our global environment. So in this world of polarizing debates and paradigm shifts, I think it is important for the leaders in the field of addiction treatment and prevention to be wary of extreme positions.
We all know the roots of our profession by now. So many of our best practitioners began with little formal education at all. Today we are fortunate to have many highly educated professionals equally dedicated to those we serve. All around the world these people work together for the benefit of others in an evidence-based, ethical practice – and we applaud their dedication.
Through the years, IC&RC has been at the forefront of setting professional standards and protecting the public. Yet, not all of our seven credentials have degree requirements. While it is incumbent upon us to continue our quest to educate our professionals, I pray that we remember that competence is more than just a degree. Our non-degreed brothers and sisters in this profession would never have found a foothold if a degree was all that mattered.
Let us remember the value of a broad-based approach. As we continue our research and evidence-based practice, as we educate our practitioners, as we insist on the highest ethical standards, let us not forget the lessons we learned about addiction and treatment so many decades ago: there is a place at our table for all professionally trained, ethically sound practitioners – not just those with master's degrees.
Phyllis A. Gardner, PhD
President, IC&RC and Professor of Sociology, Texarkana College