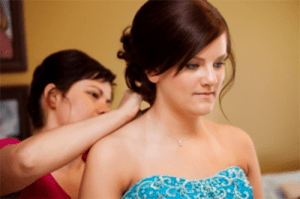 I'm issuing a challenge to parents this prom and graduation season: Tell your teenagers not to drink. Before you shake your heads and tell the computer screen that I'm delusional if I think they won't drink anyway, hear me out.
When parents tell teens to drink responsibly, what they hear is, "It's okay to drink. My parents said so!" Aside from the fact that it's illegal for anyone under 21 to drink alcohol, turning a blind eye to teen drinking at any time is an invitation to binge drinking.
Those who believe the myth that European teens don't have problems with binge drinking because they "learn" to drink at home with their parents should know that many studies over the years show that European teens have a HIGHER rate of binge drinking than American teens. According to the European School Survey Project on Alcohol and Drugs, the proportion of 15 to 16-year-olds who binge drink is higher in France and Italy than in the U.S. Binging is even more prevalent in Denmark, Ireland, the U.K. and other northern European countries.
There is no reason young adults can't learn to drink responsibly when they turn 21. They don't need to start by getting conditioned to the taste of alcohol and the feel of getting buzzed as teens. Rather than give them wine with dinner, adults can model responsible drinking by sticking to one glass themselves, and reinforcing the message that alcohol is unhealthy for growing teens.
One of the top reasons teens say they don't drink is that they don't want to disappoint their parents. Rather than throw our hands up in defeat, we can use our powerful influence to prevent our kids from drinking, set rules and do whatever we need to do to keep our teens healthy and safe at prom, graduation and other celebrations.
If your teen is attending prom or other celebrations this season, are you planning on telling them not to drink alcohol?  Let us know what you plan on doing!
—————————————————————————————————————————-
6 Tips to Create a Safe Prom and High-School Graduation Season for Your Teen
Prom Night Sexpecations: How to Talk to Your Teen about Sex
A Mom's Thoughts on Hosting a Co-Ed Sleepover on Prom Night