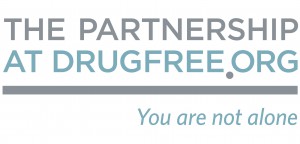 Are All Who Struggle With Addiction Equal? Eighty-five million people in the United States are directly impacted by addiction, and 11 million teens and young adults currently need treatment.  So many are touched by the disease, and addiction is not a one-size-fits-all issue.  So how exactly does addiction impact different segments of society?
Join us and some of the top names from the medical, entertainment and literary fields for a live, two-hour You Are Not Alone virtual town hall on Tuesday, September 27 at 8:00 pm EDT.  Our co-hosts for the event are InTheRooms.com and TheFix.com.
Space is limited.  To join the event, copy and paste this link into your browser: http://www.intherooms.com/livemeetings/townhall
Among the panelists are Nic Sheff, author of Tweak and We All Fall Down, musician/composer Ricky Byrd ("I Love Rock 'n Roll") and Deni Carise, PhD, Chief Clinical Officer, Phoenix House.  Other distinguished participants include:
Leonard Buschel, Writers in Treatment
Sherry Gaba, LCSW Life Coach, Author (The Laws of Sobriety)
Dan Griffin, Author (Helping Men Recover)
Fred Muench, PhD, Director of Research, the Partnership for Drug-Free Kids
Patty Powers, Interventionist on A&E's "Intervention" and "Relapse"
John Sharp, MD, author (The Emotional Calendar)
We look forward to your participation in this discussion and Q&A, the first event in collaboration with our You Are Not Alone partners.  You Are Not Alone is the Partnership for Drug-Free Kids's new, transformative campaign calling on all those affected by addiction to take action and help our kids in need.
-the Partnership for Drug-Free Kids