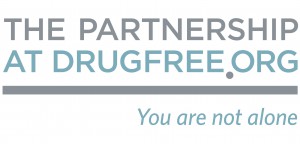 More than 200 people logged on for our You Are Not Alone Virtual Town Hall last night, co-hosted by The Fix and In The Rooms.  A team of nine panelists comprised of top names from the medical, entertainment and literary field shared their personal knowledge and expertise about addiction and recovery.
"Events like the virtual town hall let us share the You Are Not Alone message with the largest audience possible and encourage deeper dialogue amongst our community," shared Roselena Martinez, Associate Director of Marketing and Business Development at the Partnership for Drug-Free Kids, who opened last night's event.  Panelist Fred Muench, PhD, added:  "The virtual event was a wonderful way to use technology to bring together so many people from various geographic locations and from different walks of life to discuss the diversity of recovery." 
The speakers drew on their individual experiences to answer a number of questions, from both our lively and adept moderator, Ken Pomerance from In The Rooms, as well as event participants, providing the audience insights on the various ways in which addiction impacts different segments of society.  Specific issues discussed included the differences between men and women when it comes to addiction, how the media skews and portrays substance abuse and the role of spirituality in the recovery process.
"Amazing experience as a panelist this evening," Tweeted Dan Griffin, event panelist and author of Helping Men Recover, after the event.  "(It was) a breakthrough in communication."
We would like to thank our You Are Not Alone partners, In The Rooms and The Fix, the team of knowledgeable panelists and everyone who registered for and participated in the online event and embraced this new technology.