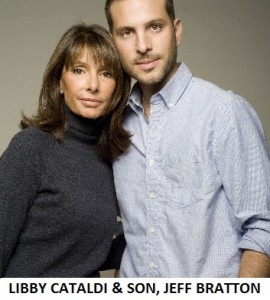 Join us for our monthly "Meet the Parents Hour," a popular, LIVE Facebook Chat and Q&A session taking place this Friday, June 3 at 12 p.m. EDT/ 9 a.m. PDT, featuring Libby Cataldi and her son, Jeff Bratton.
Libby is the author of "Stay Close," a memoir about her son's addiction to heroin. During the years of Jeff's addiction, Libby kept daily journals recounting her personal struggle. (Read journals from other parents who have experienced drug and alcohol addiction in their families on Time To Get Help.)
These entries, combined with Jeff's writings and other family interviews, became the foundation for her first-person account of how she ultimately learned what it meant to "stay close."
"This is my story, our story; my son is a heroin addict. He wasn't born this way, or maybe he was and the addiction was there, hiding, all throughout his childhood years," Libby Cataldi writes in "Stay Close."
Ask questions and participate as Libby and Jeff discuss both sides of addiction – from the perspectives of the parent and the child in recovery from substance abuse.
Joining the discussion is easy. It will take place within the comment thread under the photo of Libby and Jeff posted on our Facebook wall. Please make sure to REFRESH YOUR BROWSER THROUGHOUT THE CHAT to view all comments and questions.
Log on and share your voice…we want to hear from you!
—Your Friends at the Partnership for Drug-Free Kids