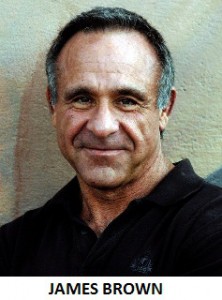 "If addiction has one redeeming value, it's that it doesn't discriminate, crossing all ethnic, economic and social barriers," reveals father and author, James Brown.
Join us for our monthly "Meet the Parents Hour," a popular, LIVE Facebook Chat and Q&A session taking place this Friday, June 17 at 12 p.m. EDT/ 9 a.m. PDT, featuring James – a father and husband who will share his journey to recovery and attempts to become a better dad.
He is the author of "The Los Angeles Diaries" and "This River," both memoirs dealing with alcoholism and drug addiction. As the father of three sons, James spent the better part of his life battling his addictions, while struggling to be a responsible, loving parent. He finally achieved sobriety and successfully repaired and renewed his relationships with wife and his children.
Don't miss this unique opportunity to ask James questions and hear from others touched by substance abuse.
Learn more about what parents have said about participating in "Meet the Parents Hour:"
"Thank you all for sharing! The insight is so valuable to me. It helps me in my own recovery as a parent whose son is an addict."
"This is all so interesting! Thank you every one for being so open. It's real life stories like these that remind me why I want to be an addictions counselor!"
"Thank you everyone for sharing – we are so not alone on this journey"
Joining the discussion is easy. It will take place within the comment thread under James' photo posted on our Facebook wall. Please make sure to REFRESH YOUR BROWSER THROUGHOUT THE CHAT to view all comments and questions.
Log on. Get involved. Imagine how many lives you can touch by sharing your voice!
—Your Friends at the Partnership for Drug-Free Kids