Update: "Challenge Grant" to Start Parents Toll-Free Helpline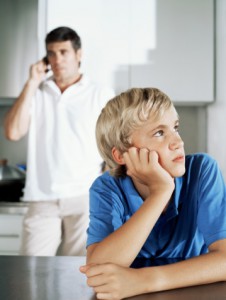 The Partnership at Drugfree.org has received a challenge grant to support the 2011 launch of the Parents Toll-Free Helpline. Parents who are coping with a child's drug and alcohol addiction often find it difficult to get help. Many feel alone and frustrated, and struggle to get the information and guidance they need to help a child in crisis.
The goal of the Parents Toll-Free Helpline is to provide parents with an easy, accessible way to reach out for support when their teen or young adult is facing a substance abuse problem. This new English/Spanish national helpline will make a huge difference in the lives of parents, caregivers, friends and family members, giving them someone to talk to for answers and help.
Every donation made to our organization in support of the helpline will be matched dollar-for-dollar up to $100,000. This means that any gift we receive of $25 is worth $50 and will provide 50 minutes of telephone support to a parent or caregiver in need.
So far, we've received many generous gifts from individuals who want to help and as a result, we are happy to report, we've raised more than $66,000 to date. We've also received a significant corporate pledge that will underwrite, in part, the helpline in through 2012. This ensures that the helpline will happen!
Continued support for the helpline will make it much easier for parents to talk with someone they trust at a time when they may feel alone and vulnerable. If you have not yet made a donation, please consider doing so!
On behalf of parents and families everywhere, we want to thank everyone who helped us during 2010 and look forward to many new and exciting endeavors to help parents and families this year.
Thanks!