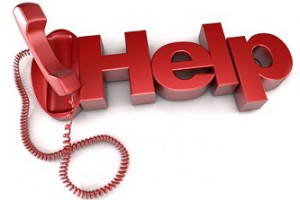 Have a question about your child's drug or alcohol problem?  Looking for support from a trusted source? Check out our Time To Get Help "Expert of the Month" feature which provides trustworthy advice from professionals in the substance abuse field on a monthly basis.
This month's featured expert is Johanna Bos, LCSW CASAC, a Parent Specialist at The Partnership at Drugfree.org.  Johanna says she chose to work in the substance abuse field because she is committed to helping those touched by the disease of addiction—one that she notes does not discriminate.
"Addiction crosses every socio-economic group and is nondiscriminatory," Johanna says of her experiences in the field.  "I enjoy coming up with different ways to approach a substance abuse issue, no matter what type of person is affected."
When one mom reached out on Time To Get Help about her son's belief that marijuana is "no big deal" and that it should become legalized, Johanna stepped in with some helpful advice about this common, but sensitive issue.
"It's not surprising that most teenagers view marijuana as perfectly harmless, as it's portrayed in the media as a benign drug with the only side effects being sleepiness, happiness or hunger," she responds.  "But the danger is not only in the physical effects of the drug, it is in the behavior that goes along with getting high and using marijuana on a regular basis."
To read the concerned parent's inquiry and Johanna's detailed and supportive advice, check out this months' Time To Get Help Expert of the Month piece.