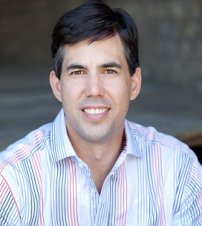 This November, Time To Get Help features Dan Griffin, MA as its Expert of the Month.  Dan specializes in men's issues, addiction and recovery, drug courts, working with and understanding the twelve-step culture and the challenges of being a young person in recovery.  He is the author of A Man's Way through the Twelve Steps and co-author of Helping Men Recover.
Dan, who has more than 16 years of experience in the substance abuse field, says he originally decided to do this work because of his own experiences in recovery. When one mother turned to Time To Get Help  to inquire about how it's possible to make time not only for her son in recovery, her other kids and her husband but also for herself, Dan assured her that she is not alone in her concern.
"The challenge of self-care—especially in our busy world—is significant," he responded.  "There is an old saying that alcoholism or drug addiction is the only disease where one person uses and the whole family gets sick! It is even more challenging when the person in recovery is your child." 
To read Dan's full response and to learn more about him, visit the Time To Get Help website.