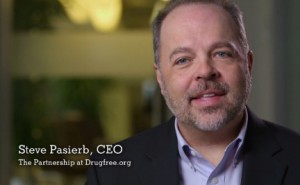 In just-released videos from besmartbewell.com, Steve Pasierb, President and CEO of the Partnership for Drug-Free Kids, along with leading experts Dr. Wilson Compton of the National Institute on Drug Abuse and Dr. Marvin Seppala of Hazelden, explain the science of addiction and urge family members to lose any misunderstandings about the disease.
"If your child has leukemia…you rally the neighbors and family," explains Pasierb in Addiction: What Can I Do About It? "But when addiction is present, we tend to withdraw."
He also discusses how addiction affects developing brains, and why it's so important to seek help for teens who are abusing drugs or alcohol. "Ninety percent of all adults with an addiction began their use in their teenage years. So when you think about addiction, think about it as an adolescent health issue."
See all the videos, including stories of teen addiction and recovery at besmartbewell.com/addiction.