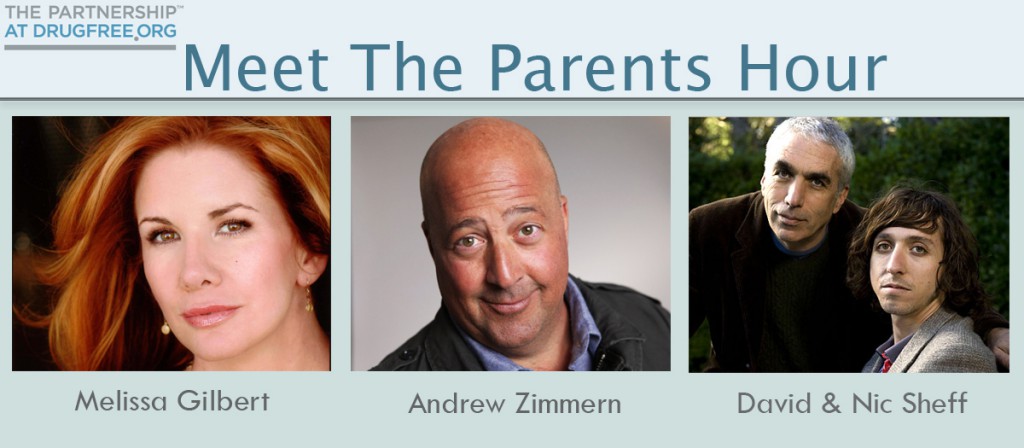 The Partnership at Drugfree.org is proud to present "Meet The Parents Hour," an interactive online chat and Q&A session hosted on our Facebook page. This real-time event aims to connect parents and those affected by drugs and alcohol with each other, as well as with a featured host that has had direct experience with substance abuse. It aims to encourage conversation among participants on the often stigmatized issue of addiction.
Meet The Parents Hour participants have had the opportunity to chat with guests like actress and author Melissa Gilbert, Stay Close author Libby Cataldi with her son Jeff, former NBA player and father Chris Herren and former Miss USA Tara Conner, asking them about their own personal stories of struggle and triumph.
Meet The Parents Hour takes place bi-monthly on our Facebook page. We hope you will join us for the next inspirational chat!