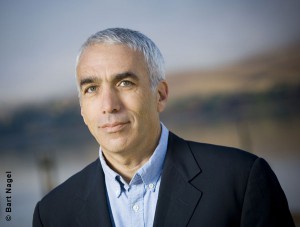 ~Sheff to Chat Live about Drug Addiction as a Disease, Treatment and Recovery~
New York, NY, May 30, 2013 – the Partnership for Drug-Free Kids, the national nonprofit leading The Medicine Abuse Project, a multi-year initiative aimed at preventing half a million teens from abusing prescription and over-the-counter medicines over the next five years, is partnering with author and parent advocate, David Sheff. He will be the featured guest on the next "Meet The Parents Hour," a popular, live Facebook chat and Q&A session taking place on Wednesday, June 5th from 12 p.m. EST/9 a.m. PST.
David Sheff is the author of the New York Times best-selling memoir "Beautiful Boy" about his son Nic's decade-long struggle with addiction. His new book, "Clean: Overcoming Addiction and Ending America's Greatest Tragedy," offers a look at drug abuse and treatment, based on the latest scientific evidence and his own expertise as an investigative journalist.
"I've had the opportunity to communicate with countless people who are facing their own or a loved one's addiction. Most I've met are parents, who, like me, know about the devastation of drug misuse and addiction because they've lived it in their families," said David Sheff. "With addiction come many sad stories, but also hopeful ones. I'm honored to join the Partnership for Drug-Free Kids for Wednesday's chat. I hope it will provide an opportunity for more of us – parents worried about their children and drugs as well as those whose kids are using or addicted – to support one another."
Visitors to the Partnership for Drug-Free Kids's Facebook timeline will have the unique opportunity to chat live with Sheff and hear from others touched by drug and alcohol abuse. Like former professional basketball player Chris Mullin, celebrity chef Andrew Zimmern and actor/author Melissa Gilbert before him, Sheff will be taking questions and answering them in real time during the virtual event.
"Millions of Amercians have come to know David and his son Nic through their powerful books that opened eyes to the reality of adolescent drug use and addiction. Honest and heartfelt, they give hope to others who were facing a child's or loved one's addiction," said Steve Pasierb, President and CEO of the Partnership for Drug-Free Kids. "Today, David has become a  'super advocate' for parents. He has not only shared their experience, but is also holding a megaphone up to their collective voices that must be heard, advocating that drug use can be a preventable behavior and that addiction is absolutely a treatable disease. David can be at the same time deeply insightful, provocative, and embody boundless hope. We're honored that he is a friend, collaborator and ally in our life-changing mission. This is certain to be an hour that every parent and anyone whose life has been touched by addiction will not want to miss."
the Partnership for Drug-Free Kids is the nation's largest nonprofit organization dedicated to finding evidence-based solutions to adolescent substance use disorders. The Medicine Abuse Project is a unifying campaign that brings together families, communities, industry and health care professionals, educators, law enforcement and government officials to curb teen medicine abuse, and ultimately save lives. To learn more please visit The Medicine Abuse Project.
# # # #