~"The Medicine Abuse Project" Will Prevent Half a Million Teens from Abusing Medicine in Five Years~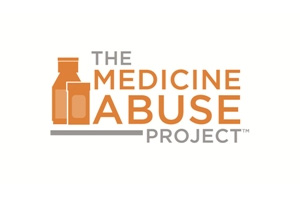 July 31, 2012  -New York, NY-  the Partnership for Drug-Free Kids, announces that Abbott Laboratories, Purdue Pharma, A&E, Horizon Media, Consumer Healthcare Products Association, Endo Pharmaceuticals, Teva Pharmaceuticals, Watson Pharmaceuticals, Aetna and Pfizer have joined with inaugural partners, Mallinckrodt the pharmaceuticals business of Covidien, Cardinal Health and Pharmaceutical Research and Manufacturers of America (PhRMA) for "The Medicine Abuse Project," a multi-year effort to raise awareness and curb the abuse of medicine. The Medicine Abuse Project will launch the week of September 23-29, 2012.
The unifying campaign is bringing the public and private sectors together in a national education initiative and call to action to stop teen medicine abuse, one of the biggest drug problems in the United States today. The Office of National Drug Control Policy, Drug Enforcement Administration, National Institute on Drug Abuse, Centers for Disease Control and Prevention and the Bureau of Justice Assistance are the campaign's federal partners.
The growing list of strategic partners include: Alliance for Safe Online Pharmacies; American Association of Poison Control Centers; The American Medicine Chest Challenge; American Society of Anesthesiologists; Any Lab Tests Now; Association of State Criminal Investigative Agencies; Bay Area Alliance for Youth and Families, Houston; Caron Treatment Centers; The Council on Alcohol and Drug Abuse, Dallas; Denver RAP; F.A.T.E. (Fighting Addiction Through Education); Governor's Prevention Partnership, CT; Healthcare Distribution Management Association; Major County Sheriffs; National Association of Boards of Pharmacy; National Association of Drug Diversion Investigators; National Association of School Nurses; National Education Association; The National Center on Addiction and Substance Abuse at Columbia University (CASA); Partnership for a Drug-Free New Jersey; Partnership for a Drug-Free Ohio; P.E.A.C.E. Foundation; Phoenix House; Power of Pain Foundation; Project Lazarus; Schuylkill County Drug and Alcohol Program; SIMmersion; Tackling Youth Substance Abuse Initiative: A Project of the Staten Island Partnership for Community Wellness and Treatment Research Institute.
The Medicine Abuse Project will both encourage and help parents and the public-at-large to take action: first, by talking with the kids in their lives about the dangers of abusing prescription and over-the-counter cough medicines, and second, by safeguarding and properly disposing of unused medications. The launch week will culminate with the DEA-facilitated National Prescription Drug Take-Back Day on September 29, where consumers can safely dispose of their unused medications at sites around the country operated by local law-enforcement partners.
Teen medicine abuse is a growing and devastating problem, affecting one in six teens in the United States.(1) The behavior begins in adolescence, with more than 2,000 teens using a prescription drug to get high for the first time each day.(2) Today, as a result of these high levels of prescription drug abuse, drug overdoses have surpassed car crashes as the leading cause of accidental death in the United States.(3) If the human toll was not enough, all of this is an enormous drain on the nation's economy, with the health care costs related to this behavior estimated at more than $72 billion annually.(4)
"Since announcing the initiative this spring, 'The Medicine Abuse Project' has united diverse and committed partners, families and communities across the country, to help prevent half a million teens from abusing medicine within the next five years," said Steve Pasierb, President and CEO of the Partnership for Drug-Free Kids. "The Project is intended to bring urgency and action to address this critical health crisis, while also giving voice to those families who have been so terribly affected. We can and will have a lasting impact if we all work together to end medicine abuse."
"Prescription drug abuse is an epidemic and young people are particularly at risk," said Gil Kerlikowske, Director of National Drug Control Policy. "Research has shown that more than 70 percent of Americans who misuse painkillers obtain the medicine from friends, relatives, or in the home – which is why it's so important to educate America's teens about the harmful consequences of prescription drug abuse before it starts. Efforts like 'The Medicine Abuse Project' are vital in our national response to reduce drug abuse, and I applaud the Partnership for Drug-Free Kids for its leadership in this mission."
Through a destination website where visitors can learn more about the problem and what they can do, new public service announcements in national media, community outreach, education and events, The Medicine Abuse Project will shine a spotlight on this public health crisis. Individuals can sign up now to learn more. Follow the Project on Twitter at @MedicineAbuse and #endmedicineabuse.
# # # #
(1) 2011 Partnership Attitude Tracking Study, sponsored by MetLife Foundation
(2) United States Drug Enforcement Administration
(3) Centers for Disease Control and Prevention
(4) Coalition Against Insurance Fraud