Parents: What You Say – and What You Do – Matters to Your Kids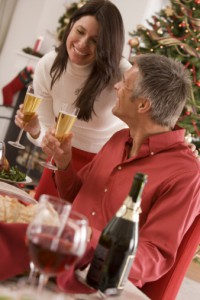 Kids learn a lot from their parents, who are the number one influence in the lives of their children, and the way parents talk about and handle their own alcohol use affects their kids and teens. Parents' "model behavior" may have a direct impact on the choices teens make for themselves about alcohol and or other drug use.
Sobering Fact: One in five parents acknowledges that sometimes they drink too much alcohol in front of their children or teen (21 percent of parents surveyed agree or agree strongly when asked the question, "I sometimes drink too much alcohol in front of my child or teen." Source: PATS 2009, sponsored by MetLife Foundation.)
You might also be surprised to learn that only one-third of parents safeguard alcohol in their own homes, even though they have underage children living with them. (34 percent of parents agreed with statement, "I keep alcohol in a locked cabinet in my home." Source: PATS 2009, sponsored by MetLife Foundation.)
What you do and what you say matters in the lives of your children and it's important to think about how your drinking may influence your child's attitudes about drug and alcohol use. Please remember that keeping your alcohol safely locked away in your home – and telling the parents of your child's friends to do the same – can help prevent your child from engaging in risky behavior.