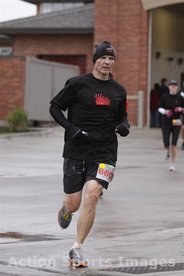 David Clark, a parent and athlete who is currently in recovery from alcohol abuse, will support the Partnership for Drug-Free Kids as he runs nonstop through the Colorado Rockies later this month. 
Once 320 pounds and battling substance abuse, David is now a 165-pound ultra-marathoner and father of three.  The Colorado resident is an avid supporter of our efforts, and has made it his mission to educate and inspire others, as he is living proof that they can recover from the disease of addiction. David will use his Rockies run to raise awareness and funds for the Partnership for Drug-Free Kids. 
"the Partnership for Drug-Free Kids gives parents the resources to not just identify the looming issues of drugs and alcohol, but also provides the network and support to take action," says David of his involvement.  "I can't imagine anything more painful than watching my kids make the same mistakes I have."
 David's run will take place on August 20-21.  We salute David's recovery, wish him good luck on his run and thank him for his support.