U.S. Senator Bob Casey (D-PA) this week re-introduced new bipartisan legislation to prevent the abuse of cough syrup to get high, a particularly worrisome trend among American teens.
Dextromethorphan (DXM) is the active ingredient in many over-the-counter cough and cold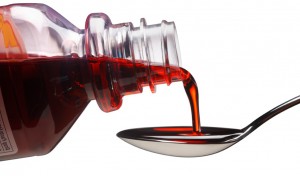 medicines and is safe when taken as recommended, but five percent of teenagers report having intentionally taken large doses of DXM for effects that include hallucinations, confusion, blurred vision and loss of motor control.
Senator Casey's Prevent Abuse of Cough Treatments (PACT) Act will make it harder for teens to purchase the drug for this dangerous use, while still keeping cough medications accessible to those who use them for their intended purpose.
Our President and CEO Steve Pasierb had this to say about the new initiative:
"This legislation is vital for families as it will help ensure that medicines are less available to kids who are tempted to experiment. It will help protect them, as it limits a key form of ready access that teens have to cough medicine and to abusing the active ingredient DXM. We are working closely with the Consumer Health Products Association on a digital and social media-based prevention effort targeting those teens who actively search online for information on how to abuse DXM. By embracing an integrated approach, one that underscores the importance of parent-to-teen communication about the risks of medicine abuse, stresses the need to safeguard medicines at home, limits children's access at retail points and employs innovative teen intervention strategies online, we can help curb teen abuse of over-the-counter cough medicine."
Learn more about DXM here.