We are pleased to welcome Billy Raikes, Pernilla Nelson-Burke and Ilana Kavadlo.
Billy Rakes, Assistant Director of Consumer Research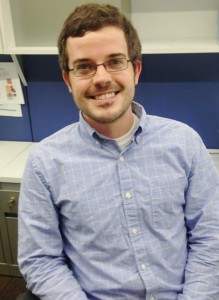 Billy Rakes joins the Partnership for Drug-Free Kids as our new Assistant Director of Consumer Research. His responsibilities include conducting both qualitative and quantitative research designed to help the organization better understand the attitudes and behaviors of our key audiences.
Billy recently moved from the West Coast to New York City. Before relocating, he worked at Market Strategies International, a global market research consulting firm. In this role, he focused primarily on conducting studies for clients in the health care industry – or "providing a voice to the consumer," as he describes it.
In his new position, Billy will apply his research and analysis skills to measure important trends, facilitate the development of new programs and quantify the achievements of existing programs.
"I am excited to help individuals and parents navigate the complexities of substance abuse," he said. "I'm also excited to grow personally, as a more compassionate and understanding individual with values that align closely with those of The Partnership."
Billy earned his B.A. from Western Michigan University and his M.B.A. from Portland State University.
Pernilla Nelson-Burke, Volunteer Community Manager (Time To Get Help)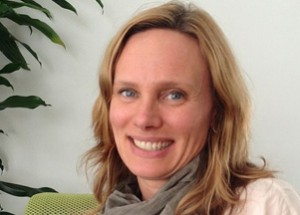 Pernilla Nelson-Burke recently joined the Partnership for Drug-Free Kids as Volunteer Community Manager for our Time To Get Help web forum. A parent in long-term recovery, her seasoned perspective on our issue and long-cultivated passion for assisting those facing recovery's inherent challenges makes Pernilla a great fit for her new role.
Pernilla's central responsibility is to moderate the Time To Get Help community interaction platforms, including the Q&A, journal-writing and story-sharing features that provide parents with advice, direction and support on the issue of addiction.
After earning an undergraduate at New York University's Tisch School of the Arts film program, Pernilla worked in the New York nightlife scene, and faced substance abuse issues along the way.
On July 23, 1998, Pernilla went to her first Alcoholics Anonymous (AA) meeting, and has been sober ever since. She credits the support she found at AA with turning her life around and wants to empower individuals and parents to get similar help for themselves or their children through Time To Get Help.
"Having a place to go and share my story and hear the stories and struggles of others saved my life," Pernilla said.  For this reason, I am very enthusiastic about working with the Time To Get Help community and hope that parents struggling with addicted teens and young adults have a place to come and feel supported."
Pernilla earned her MBA from Pepperdine University in 2001. Today, she focuses on volunteering and raising her children, ages 2 and 4.
Ilana Kavadlo, Community Manager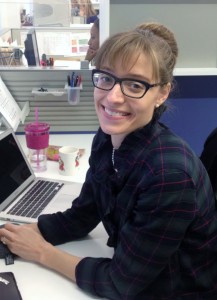 This month, we welcomed our new Community Manager, Ilana Kavadlo. Her chief responsibilities will be communicating with, engaging and growing our campaign's communities on Facebook  and managing all other social media platforms.
Ilana has over eight years of experience in the digital project management field. She spent over four years at the Ad Council, and more recent work at a startup social media venture gave her a firsthand look at how brands can best utilize the medium, and what obstacles they face in doing so.
Applying her previous work experience to her new role presents an inspiring new challenge.
"I'm humbled to work with an organization that is so well respected for its mission, and its effectiveness in pursuit of that mission. It'll be exciting to explore the new ways in which we can empower more brand advocates within social media."
Ilana is a graduate of the University of North Carolina and now lives in Brooklyn, New York.