~the Partnership for Drug-Free Kids Launches New Spanish-Language Tools for Parents as Substance Abuse Among Latino Youth Remains Higher Than Other Ethnic Groups~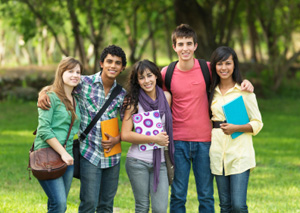 New York, June 26, 2012 – the Partnership for Drug-Free Kids today announced the launch of new tools for Hispanic parents and families, accessible at "HablaConTusHijos," a free, bilingual (Spanish/English) online resource to help Hispanic parents who are struggling to address drug and alcohol abuse by their children. Recognizing the urgent need within the Latino community for these kinds of comprehensive tools, the Partnership for Drug-Free Kids created "HablaConTusHijos" to provide effective, yet easy-to-use, resources equipping Hispanic parents and grandparents to take action in preventing teen substance abuse. This new web resource was made possible with major support from MetLife Foundation.
Grounded in research, the new "HablaConTusHijos" provides science-based guidance to parents and caregivers, helping them prevent their child from using drugs or alcohol and take effective action if a child is using drugs or drinking. Clear, understandable content is brought to life with customized checklists, how-to guides and powerful videos featuring Hispanic parents and experts discussing various aspects of substance abuse and addiction for those who are at different stages in raising their children.
The website features practical advice from experts and other parents, including the "Six Components of Effective Parenting," (Seis Practicas De Crianza) a tool developed as part of the Parents Translational Research Center – a joint venture of the Partnership for Drug-Free Kids and the Treatment Research Institute, funded by the National Institute on Drug Abuse.
Grandparents play a key role in caregiving for many children in Hispanic families and "HablaConTusHijos" will help them identify areas where they can get more involved in helping prevent substance abuse. Grandparents can download a free, Spanish-language Grandparents Guide, which shows how grandparents can be instrumental in helping keep their grandchildren healthy and drug free.
"Research consistently shows that kids who learn a lot about the dangers of drugs from their parents are up to 50 percent less likely to use drugs than kids who do not get those messages at home. We are responding to the crucial need within the community to equip Hispanic parents like myself with effective tools to address drug and alcohol problems," said Monica Liriano, Assistant Director of Consumer Research for the Partnership for Drug-Free Kids and mother of two. "HablaConTusHijos is a first-of-its-kind web resource – there really is nothing out there like it – and through this newly expanded effort, we hope to help steer families through the process of understanding drug and alcohol abuse and ultimately get help for a child who may be struggling with addiction."
New Research: Substance Abuse Higher Among Hispanic Teens, Compared to Other Ethnic Groups
New research from the latest Partnership Attitude Tracking Study (PATS), a nationally projectable study that tracks drug and alcohol use among youth, shows that Hispanic teens are using drugs at alarmingly higher levels when compared to teens from other ethnic groups. According to the most current PATS research data:
When compared to other ethnic groups, more than half of Hispanic teens (54 percent) reported having used an illicit drug in the past year, versus 42 percent of African-American teens and 39 percent for Caucasian teens
Also, 23 percent of Hispanic teens report having ever abused a prescription medicine at least once, compared to 16 percent for Caucasian teens and 11 percent for African-American teens
Half of Hispanic teens (50 percent) reported they have used marijuana in the past year versus 40 percent for African-American teens and 35 percent for Caucasian teens
Hispanic teens are significantly more likely than other teens to have used Ecstasy and cocaine/crack in the past year:

Ecstasy use is at 15 percent for Hispanic teens versus 9 percent for African-Americans and 6 percent for Caucasians
Cocaine/crack use is at 12 percent for Hispanic teens versus 5 percent for African-Americans and 4 percent for Caucasians
Read the full PATS report on Hispanic teen drug and alcohol use on our newsroom.
Visitors to "HablaConTusHijos" can download the "Drug Guide for Parents: Learn The Facts to Keep Your Teen Safe," (Guía de Drogas Para Padres), as well as an informative drug chart underscoring the most commonly abused drugs among teens and the physical consequences of abuse.
"There is an essential need for these types of bilingual resources for the Hispanic community," said Dennis White, President and CEO of MetLife Foundation. "'Habla Con Tus Hijos' will not only help Latino parents and families navigate their way through this important health issue, but it will give them the tools they need to take action if their child is struggling with drug or alcohol use."
"As Hispanic parents, we need to educate ourselves about the dangers posed by drug and alcohol abuse within our own families," said Sandra Carcamo, a mother of three who worked closely with the Partnership for Drug-Free Kids to help create the new resource. "This incomparable tool offers Hispanic parents invaluable information, in a way that is easy to understand, and helps us find effective ways to communicate with our kids. Parents are the biggest influence over the decisions our kids make and we need to talk frequently with them about the risks of abusing these substances. They will listen!"
Bilingual Helpline Helps Parents and Caregivers Plan a Course of Action
the Partnership for Drug-Free Kids's bilingual (English/Spanish), toll-free helpline is dedicated to helping parents and families who may not have access to the comprehensive resources at "HablaConTusHijos" or who want to reach out and speak to a qualified social worker about their child's drug use or drinking.
The Parents Toll-Free Helpline – 1-855-DRUGFREE – (1-855-378-4373) is staffed by social workers with practical experience in substance abuse intervention and treatment. These specialists offer expert advice to help parents plan a course of action for teens who are struggling with substance abuse and, if appropriate, supply a short list of resources or treatment facilities in their area. The Parents Toll-Free Helpline is not a 24-hour crisis hotline and is staffed Monday-Friday from 10:00 am-6:00 pm EST.
For more information in Spanish visit "HablaConTusHijos" or The Parent Tool Kit in English.