National Mom's Nite Out Spreads Awareness to Thousands of Moms About The Partnership at Drugfree.org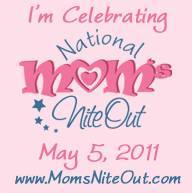 If you're a mom who needs five minutes of zen or a guilt-free excuse to go have fun with friends, look no further than our new strategic partner, National Mom's Night Out.
We are thrilled to be their national nonprofit charity partner, collaborating on a number of initiatives to raise awareness about our cause.
National Mom's Nite Out unites more than 150 social media groups, companies, local playgroups, mommy bloggers and mother social networks to give moms a well-deserved night off and celebrate who they are besides being a mom – a girlfriend, a friend and a woman.
Please join us on Thursday, May 5, for National Mom's Nite Out and applaud moms and their efforts to raise healthy families. The evening will consist of local events held across the country, as well as mom-organized parties and virtual activities. Additionally, our public service announcements will run in more than 150 Simon Malls nationwide on that day, as well as on the event's website, and collaborative Facebook and Twitter promotion campaigns will direct moms to drugfree.org for crucial parenting resources and our new SHOP AND SUPPORT fundraising initiative.