Mothers More "Hands-On" with Prevention Approach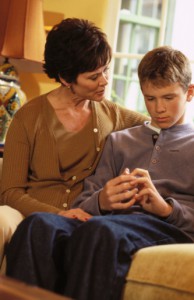 While moms and dads tend to have a lot in common when it comes to parenting their children, new research shows that moms have a tendency to be more "hands-on" than dads when it comes to alcohol and drug prevention with their kids.
New data from the most recent Partnership Attitude Tracking Study (PATS), sponsored by MetLife Foundation, found that mothers are significantly more likely than fathers to actively monitor their child's daily activities and enforce rules prohibiting alcohol and drug use. Moms are also more likely than dads to talk with their children about the health risks of substance abuse and feel a greater responsibility over fathers to engage in drug and alcohol prevention with their kids.
Learn more about how moms and dads handle drug abuse prevention in their families here.