May eNewsletter: Join Us Tomorrow – Free Webinar for Parents
In case you didn't see our May newsletter, take a look below. If you'd like to receive them going forward, please sign up here.
Welcome to The Partnership at Drugfree.org's eNewsletter, a monthly update designed to keep you apprised of news, activities and ways to get involved.
Webinar: Mental Health, Substance Abuse & Raising Healthy Teens
Join us for a free webinar on Wednesday, May 25 from 1:00 – 2:00 pm EDT.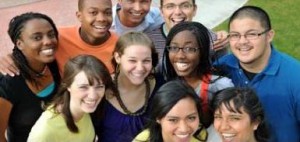 Adolescents struggling with emotional health problems often go unidentified and untreated. These teens run a significantly greater risk of using illegal drugs and abusing prescription drugs and alcohol, with the latest reports showing that substance abuse is also associated with up to 6.2 times greater than average risk of suicide attempts.
Jon Morgenstern, PhD, Professor and Director of Substance Abuse Services, Department of Psychiatry, Columbia University Medical Center and Fred Muench, PhD, a clinical psychologist and Associate Director of Research at The Partnership at Drugfree.org, will share their insights and take questions on the mental health-substance abuse connection and discuss practical strategies to help reverse these disturbing trends.
Mom and Son Shed Light on How Addiction Affected Their Family
"This is my story, our story; my son is a heroin addict. He wasn't born this way, or maybe he was and the addiction was there, hiding, all throughout his childhood years," Libby Cataldi writes in Stay Close, a memoir about her son's addiction.
Please join Libby and her son Jeff Braton for our "Meet the Parents Hour," a LIVE Facebook chat and Q&A session on Thursday, May 26 at 12 pm EST/ 9 am PST.
Participate as Libby and Jeff discuss both sides of addiction – from the perspectives of the parent and the child in recovery from substance abuse.
How do you join the chat? Just go to our comment thread under Libby and Jeff's photo on our Facebook wall, and remember to refresh your browser.
Log on and share your voice…we want to hear from you!
What Makes Your Mom Special?
Parents are the most influential people in the lives of their kids. To honor moms throughout May, we invite you to tell us what makes your mom special. To take part, join our Facebook page, post and tag a photo of a special mom in your life and tell us what makes her great! The winner will receive a floral arrangement from 1-800-Flowers.com valued at $100.
Let us know how extraordinary she is!
– Your Friends at The Partnership at Drugfree.org