***MEDIA ADVISORY***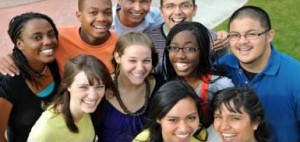 Adolescents struggling with emotional health problems often go unidentified and untreated. These teens run a significantly greater risk of using illegal drugs and abusing prescription drugs and alcohol. Substance use disorders are also associated with up to 6.2 times greater than average risk of suicide attempts, according to data from the National Comorbidity Survey.
WHAT:   
We invite you to join a webinar, hosted jointly by the Partnership for Drug-Free Kids and the TeenScreen National Center for Mental Health Checkups at Columbia University, for primary care providers, mental health professionals and parents.
The webinar features two leading substance abuse experts who will offer professionals and parents the opportunity to learn more about teen mental health as it relates to risky teen behaviors, like substance use, and the proper methods to identify the most prevalent risk factors in teens. In addition, they will share their insights and take questions on the mental health-substance abuse connection and discuss practical strategies to help reverse these disturbing trends.
WHO: 
Jon Morgenstern, PhD, Professor of Clinical Psychology (in Psychiatry) and Director of Substance Abuse Services, Department of Psychiatry, Columbia University Medical Center
Fred Muench, PhD, Clinical Psychologist and Associate Director of Research, the Partnership for Drug-Free Kids
WHEN:   
Wednesday, May 25, 2011  
1 – 2 p.m. ET
* Participants will be able to submit questions online throughout the webinar.
HOW:    
To register, click here or copy and paste the below link into your browser:
https://event.on24.com/eventRegistration/EventLobbyServlet?target=registration.jsp&eventid=313535&sessionid=1&key=4F04847F0C071A14409AF49E89C6B1D9&sourcepage=register
To view event details click here:
http://www.teenscreen.org/resources/events-webinars/webinar-prevention-connection-recognizing-depression-substance-abuse-in-adolescents/
####
About the Partnership for Drug-Free Kids
the Partnership for Drug-Free Kids is a nonprofit organization that helps parents prevent, intervene in and find treatment for drug and alcohol use by their children. Bringing together renowned scientists, parent experts, and communications professionals, this public health nonprofit translates current research on parenting, teen behavior, addiction and treatment into easy to understand resources at drugfree.org. The organization also reaches families through its community education programs which focus on local drug and alcohol issues of concern for parents, youth and the Hispanic community. the Partnership for Drug-Free Kids depends on donations from individuals, corporations, foundations and the public sector and is thankful to SAG/AFTRA and the advertising and media industries for their ongoing generosity.
The TeenScreen National Center for Mental Health Checkups at Columbia University is a non-profit public health initiative and national policy and resource center devoted to increasing youth access to regular mental health checkups. As a pioneering force in the early identification of mental illness in teens, TeenScreen programs have been recognized as a national model and are listed in the National Registry of Evidence-based Programs and Practices and the Best Practices Registry for Suicide Prevention. The TeenScreen National Center is affiliated with the Columbia University Division of Child and Adolescent Psychiatry. TeenScreen is being implemented by more than 1,450 primary care providers and in approximately 600 school and community-based sites in 46 states through the TeenScreen Primary Care and TeenScreen Schools and Communities programs. To learn more about TeenScreen's free resources and policy research, please visit www.teenscreen.org.