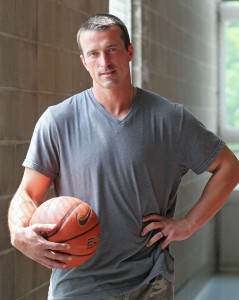 Former professional basketball player, Chris Herren, has been making the rounds to some of the country's top radio sports programs to discuss teen prescription (Rx) drug abuse and the risks this poses to student athletes.
Chris, who himself is in recovery from substance abuse, has been working closely with The Partnership to help educate parents about The Medicine Abuse Project, a national action campaign from the Partnership for Drug-Free Kids with the goal of preventing half a million teens from abusing medicine by 2017.
Athletes are often the best known for taking care of their bodies, and although Rx pain medicines are intended to help athlete's through pain management, unfortunately this is now one of the most common ways teens are starting to abuse prescription drugs. This makes the March Madness basketball season an opportune time for parents, coaches and educators to start an ongoing dialogue about the dangers of Rx medicine abuse with the teens in their lives.
Take a listen to Chris' most recent radio interview on WMAS/WHLL-AM "The Hall," a popular sports radio program in Massachusetts that broadcasts live from the The James Naismith Basketball Hall of Fame.
To learn more about how to help prevent teen medicine abuse, please visit The Medicine Abuse Project.