There's a brand new way to champion our cause: SHOP AND SUPPORT. This new campaign features hundreds of national e-retailers such as Amazon, Target, Macy's and Barnes and Noble, and allows the "shopper" to indulge in some retail bliss while supporting our organization.
There are two ways you can shop for a great cause:
1. Go to our GIVE AND GET INVOLVED section where you will see a SHOP AND SUPPORT icon. Click on the icon, and you will be taken to the Partnership for Drug-Free Kids's online shopping mall where you'll find national retailers and a sampling of our staff's favorite stores prominently displayed. Each time someone shops at our "mall", we receive a portion of their sale.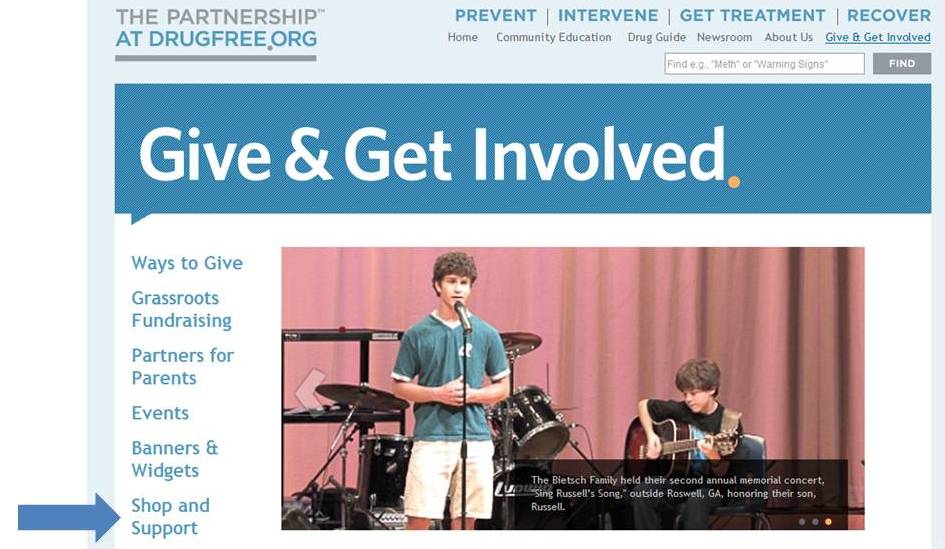 2. Download our EZ Shopper application in the upper right hand corner of our SHOP AND SUPPORT website. With this simple download, every time you visit one of the participating sites, 15% of your purchase is automatically donated to our efforts to help families struggling with teen substance abuse issues.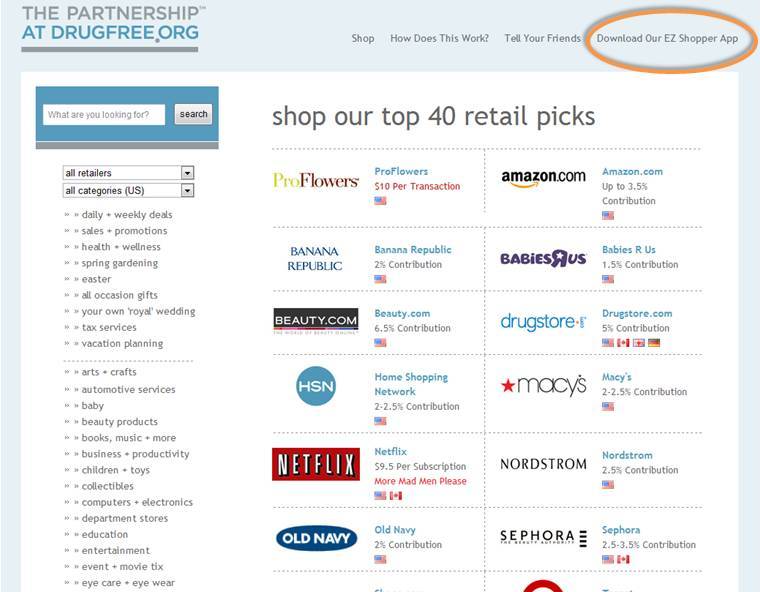 We are extremely excited for this great opportunity to turn everyday shopping into everyday giving.