In case you didn't see our April newsletter, take a look below. If you'd like to receive them going forward, please sign up here.
Welcome to the Partnership for Drug-Free Kids's eNewsletter, a monthly update designed to keep you apprised of news, activities and ways to get involved.
Help Us Win A Webby Award!
We are pleased to announce that our website, drugfree.org, has been nominated for a Webby People's Voice Award in the Family/Parenting category. You can help us win by casting your vote from now through April 28! You have to register first, so please sign up and vote today.
Every vote counts…Thank you for your support!
Stay Informed About Drug and Alcohol News
We just announced that Join Together, a leader in bringing effective alcohol and drug prevention and treatment programs to communities nationwide, became part of our organization.
Publishing online daily news and research reports to a national readership, Join Together operates widely used self-screening and brief intervention websites for substance abuse problems and advocates for evidence-based public policy. The service is available now, and you can sign up to receive Join Together daily and weekly e-newsletters. Invite your friends, and together, we'll stay informed!
Chat with Nationally Acclaimed Authors, David and Nic Sheff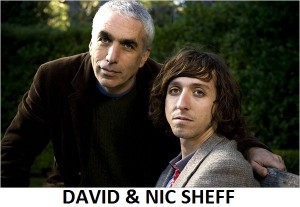 You're invited to our "Meet the Parents Hour," a popular, LIVE Facebook chat and Q&A session on Friday, April 22 at 12 pm EST, to meet father and son team and nationally acclaimed authors David and Nic Sheff.
Participate as both David and Nic talk about Nic's addiction to methamphetamine and how it impacted their whole family. David's book, Beautiful Boy, chronicles his journey through his son's drug addiction. Nic's newest book, We All Fall Down, tackles the truths of relapse, as well as what it means to be young and living with addiction.
Joining the chat is easy. Just go to our comment thread under David's and Nic's photo on our Facebook wall (and remember to refresh your browser). Please log on and participate…we want to hear from you!
Share Your Story, and Win Prizes from Polaroid
Life isn't always picture perfect. Just ask any parent who has a child with a drug or alcohol problem. But parents are now finding guidance and support on Time To Get Help, where they can feel comforted in connecting with others who have been through similar experiences.
Polaroid joins us as a new, national partner to illustrate the power of sharing and helping parents who are struggling with a child's addiction.
Please share your story with us. Not only will it help comfort others, but you'll also be automatically entered to win a Polaroid 32″ LCD TV with DVD Combo and a i1437 4.0 MP Digital Camera. Enter the Share Your Story Contest today!
Turn Everyday Shopping into Everyday Giving
While enjoying the ease of online shopping via Macy's, Amazon, Home Depot, Toys "R" Us or any number of online shopping destinations, please remember to bookmark Shop.Drugfree.org.
Shop.Drugfree.org is a unique, online shopping mall where you can shop from your favorite retailers at the prices you would normally pay. And the best part – when you shop here, the Partnership for Drug-Free Kids receives a portion of the sale to support efforts that help families lead healthy, drug-free lives.
Or, you can download our EZ Shopper application, and every time you visit one of the participating retailers online, 15 percent of your purchase is automatically donated to us. What better excuse to go shopping for a good cause?
Celebrate May 5th as National Mom's Nite Out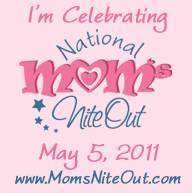 Join us on Thursday, May 5 for National Mom's Nite Out and help celebrate moms and their efforts to raise healthy families. National Mom's Nite Out unites more than 150 social media groups, companies, local playgroups, mommy bloggers and mother social networks in giving moms a well-deserved night off. The evening will consist of local events held across the country, as well as mom-organized parties and virtual activities. Check your local mall website for more event details and participating retailers.
—Your Friends at the Partnership for Drug-Free Kids