Are Parents Addicted to Enabling?
Our new television public service announcements (PSAs) have parents talking. Part of a campaign titled "Emotional Drugs," these spots shed light not only on the harmful behavior of teen drug and alcohol use, but on what parents do, or don't do, to intervene in their child's substance abuse.
Directed by Phil Joanou, Jr., son of Phil Joanou, one of the founding members of the Partnership for Drug-Free Kids, the PSAs demonstrate how parents' emotions – avoidance, fear, enabling, shame – are just as powerful and dangerous as drugs themselves.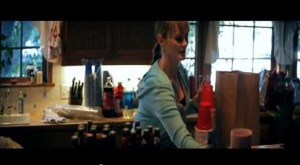 We encourage you to view and share the new "Denial" and "Enabling" PSAs with friends and visit our Emotional Drugs Facebook app, which was created as a hands-on resource for parents and allows them to share stories, get help and find encouragement to intervene.
New Podcast Series with Parent Authors
Check out our new, unique series of podcasts featuring notable authors who have been profoundly affected by drug and alcohol addiction in their family. The podcasts, featured on Time To Get Help, include Q&A sessions and book readings from James Brown, Libby Cataldi, Gabi Coatsworth and many others. Each offers an honest look at the devastating impact addiction has on American families.
It's crucial that we listen to shared experiences and work to find solutions for teen substance abuse issues. Listen to the podcasts and join the growing parent community on Time to Get Help today!
Be One of Our First Mobile Members!
There's a brand new way to receive the latest tips, news and insights from the Partnership for Drug-Free Kids. Become one of our first mobile members by simply texting DRUGNEWS to 50555 and reply YES to receive timely text alerts*. We promise not to spam you, but rather give you the news you want as a parent, as a supporter and as a friend of our organization.  Sign up today!
The first 100 individuals to sign up will be listed on our Facebook page as VIP members, which is just one way that we are saying "thank you" for being a part of our new mobile community.
*Message & data rates may apply. Full Terms at mGive.org/T
If You Work With Students, We Want to Hear From You
If you are a teacher, coach or counselor – or you know someone who is – please take or forward this short survey. With questions about social/health issues in schools across the US, it should take you no more than 10 minutes to complete and your responses will be kept strictly confidential. Thank you for your help!
– Your Friends at the Partnership for Drug-Free Kids
Correction: The December eNewsletter incorrectly named the director of our new video on addiction. The director is Pamela Hanson. We regret the error.