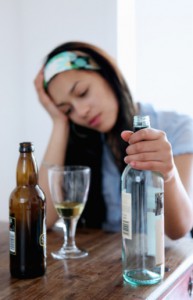 Alcohol Awareness month raises awareness about alcohol abuse, while encouraging people to make healthy and safe choices when it comes to use of alcohol. It also opens a window of opportunity to address underage drinking, which is one of the reasons Alcohol Awareness Month is recognized in April – the beginning of prom and graduation season.
Our newly released Partnership Attitude Tracking Study (PATS), sponsored by MetLife Foundation, confirms a disturbing trend that has emerged among American teens and highlights that underage drinking has become more normalized among adolescents.
The PATS new data underscore alarming patterns in early adolescent alcohol use and found that teens view drinking alcohol – even heavy drinking – as less risky than using other substances.
• Of those teens who reported alcohol use, a majority (62 percent) said they had their first full alcoholic drink by age 15, not including sipping or tasting alcohol.
• Of those teens who reported alcohol use, one in four (25 percent), said they drank a full alcoholic drink for the first time by age 12 or younger.
• Among teens who reported drinking alcohol, the average age of first alcohol use was 14.
It's important to note that teens who begin drinking before the age of 15 are much more likely than other teens to develop problems with alcohol as adults. Read the full PATS study.