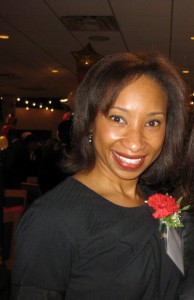 the Partnership for Drug-Free Kids welcomes April Brown as its new Director of Corporate Relations.  In her new role, she will focus on creating long-term strategic relationships with corporations, with a special emphasis on increasing sponsorships, grants and cause marketing for our events and programs.
April has more than 19 years of professional experience in the health and fundraising fields.  Most recently employed as the Director of Corporate Relations and Distinguished Events at The American Cancer Society, April's past responsibilities included successfully implementing campaigns with corporations through sponsorships, cause marketing campaigns, major gifts and special events. 
Prior to her work with the American Cancer Society, April worked in the health care field and has experience as a clinical case manager working directly with those facing substance abuse.  
"I look forward to helping the organization build sound relationships with the corporate community that will help increase awareness and much-needed funding for addiction resources.  These relationships will be beneficial in assisting the 85 million Americans touched by this challenging issue," said April.