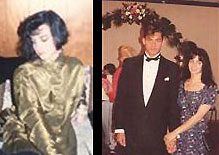 When the news hit that Kristen Pfaff died of an overdose, a large portion of the Minneapolis music community mourned the loss of a remarkable human being. Pfaff was widely known as a songwriter and bassist with the Seattle band, Hole (and on its powerful album Live Through This), but she had made her presence felt here as a four-year Minneapolis resident. From her days as an activist for women's rights and other issues at the University of Minnesota to her involvement on the local rock scene, Pfaff was known to many as a positive force – undeniably bright, talented and genuine.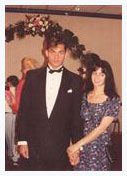 Having interviewed Pfaff at length only weeks ago, it's clear to this writer that Pfaff was anything but depressed, self-destructive or nihilistic. The speculation that she intended to take her life seems unlikely; she was in the process of replanting herself in Minneapolis after her first year with Hole, using the band's hiatus to lie low, enjoy herself, and play music with friends. She had grown cynical of the music industry and wary of the downsides of success (as epitomized by the case of her friend, Kurt Cobain.) But she also felt a strong sense of purpose to follow her musical fortunes. She was fiercely proud of her accomplishments and felt the drive to continue.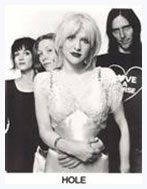 Pfaff was possessed of an inspiring aura – she was free-spirited, intelligent, funny and frankly, beautiful – all of which had an undeniable effect on those around her. We're left with the troubling question of Pfaff's apparent drug use, especially with the combined losses of Stephanie Sargent, Andrew Wood (Mother Love Bone), Cobain (who's heroin use may or may not be implicated in his suicide), and others, both in and out of the music scene. By all accounts (including her own), Pfaff was getting away from the drug culture; this may even have fueled her decision to live apart from the rest of Hole in Seattle. But somehow, on a short visit there to move her possessions home, she fell victim. The fact remains that heroin continues its restored popularity among musicians of Seattle, Minneapolis and elsewhere.


Pfaff's death may wind up playing in the media as "just another senseless rock n' roll casualty." For members of Pfaff's world, it was instead the latest case of unfair misfortune for a good and virtuous person. If Kristen Pfaff is to remain provocative as in her life, she might awaken us to the urgency of turning this trend around, and stripping some of the allure away from heroin and IV-drug use. Finally, we can always remember her magnetic persona – and her impressive art.