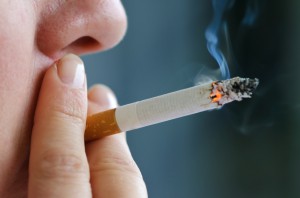 More than 500,000 Americans die from smoking-related causes each year, according to new statistics. Smoking kills slightly more men than women, the report says. While the rates of smoking-related deaths in men were similar to those found in other recent studies, the numbers for women were higher than expected.
The study, published in the journal Epidemiology, was based on data from a national health survey of nearly 250,000 people who were asked if and how much they smoked currently and previously. Participants were followed for two to nine years.
The researchers calculated that there were an average of about 290,000 smoking-related deaths in men and 230,000 in women each year between 2002 and 2006—totaling more than half a million. The study found that among current and former smokers, the biggest increase in risk of dying from tobacco-related causes was seen between the ages of 65 and 74.