Obama Criticizes Tobacco Companies in "Great American Smokeout" Video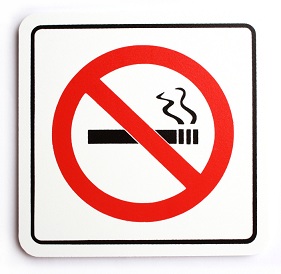 President Obama criticized tobacco companies for opposing new cigarette warning labels in a video that marks the American Cancer Society's 36th annual "Great American Smokeout" on Thursday.
He said some tobacco companies are fighting the labels because "they don't want to be honest about the consequences" of using their products, the Associated Press reports.
Obama, who was recently declared "smoke free" in a medical checkup, said while fewer Americans are smoking than in the past, there are still 46 million smokers in this country. He added, "The fact is, quitting smoking is hard. Believe me, I know." According to the AP, he quit smoking with the aid of nicotine gum.
The cigarette warning labels came about as the result of the 2009 Family Smoking Prevention and Tobacco Control Act, which gave the Food and Drug Administration (FDA) authority to regulate the content, marketing and sale of tobacco products. In August, tobacco companies sued the FDA to block the labels, which would carry graphic images of the consequences of smoking, including diseased lungs and rotting teeth.
Earlier this month, a judge ruled that tobacco companies do not have to put the warning labels on cigarette packages until the lawsuit is resolved.