Tobacco Companies Must Report Levels of Dangerous Chemicals in Products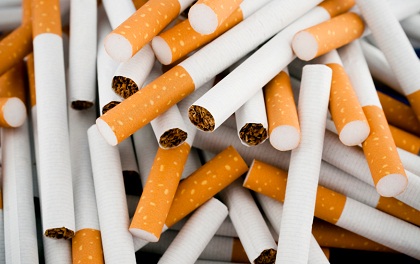 The Food and Drug Administration (FDA) says tobacco companies will have to report levels of 20 dangerous chemicals found in its products. The chemicals have been associated with cancer, lung disease and other health problems, the Associated Press reports.
Companies will be required to display the information about the chemicals in a consumer-friendly format by April 2013. The substances covered by the new rule include carbon monoxide, formaldehyde and ammonia.
The agency has established a list of 93 harmful and potentially harmful constituents in tobacco products, according to an FDA statement. Because the tobacco industry may be unable to make information available for all of those substances by the deadline due to current testing limitations, the FDA chose to focus initially on 20 that are representative of the full list.
The FDA will take comments on the new ruling until June 4, before finalizing them, according to the AP. The 2009 Family Smoking Prevention and Tobacco Control Act gives the FDA authority to regulate the content, marketing and sale of tobacco products.
The FDA also described the studies it will require before a company can market a modified-risk tobacco product. These are tobacco products that are sold, distributed, or marketed with a claim to reduce harm or the risk of tobacco-related disease. Companies will have to submit extensive data on health risks, behavior of users, and consumer understanding of marketing materials for any of these new products.