Cocaine Use Contributed to Whitney Houston's Death: Coroner Report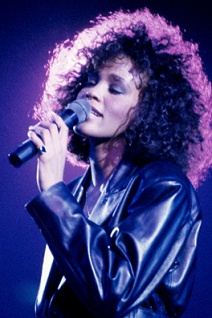 Cocaine use and heart disease contributed to Whitney Houston's death from an accidental drowning in a hotel bathtub, according to the initial autopsy report by the Los Angeles County Coroner.
CNN reports Chief Coroner Craig Harvey said the singer's cocaine use appeared to have occurred "in the time period just immediately prior to her collapse in the bathtub at the hotel" on February 11. The autopsy also found a 60 percent narrowing of her arteries, which suggests that "a cardiac event complicated by the cocaine use" led to Houston's slipping underwater, he noted.
Toxicology tests found other drugs in her body, which did not contribute to her death, according to the report. Those drugs included marijuana, Xanax, the muscle relaxant Flexeril and the allergy medicine Benadryl.
Levels of each of the drugs found in her body will be included in the final coroner report, which is scheduled to be made public within two weeks.