Major Texas Medical Center Announces It Will Not Hire Nicotine Users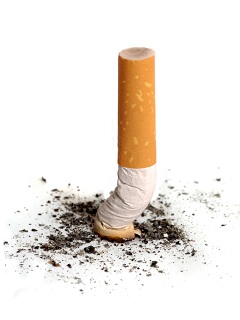 Baylor Health Care System in Dallas announced this week it will no longer hire people who use nicotine, starting in 2012. Current employees who smoke will not be fired, but they will have to pay an extra surcharge for health insurance, NBC DFW reports.
This year, the hospital charges employees who smoke or dip tobacco a $50 health insurance surcharge; next year that will rise to $650. The hospital has paid for an employee smoking cessation program for many years.
Prospective employees at Baylor are already screened for illegal drugs. Starting in January, the urine screening test will also detect nicotine from cigarettes, cigars, chewing tobacco, pipes, e-cigarettes, patches and gum.
The Baylor website notes that current employees will not be tested for nicotine. The hospital says that not hiring nicotine users is part of a national trend. "Many other health care organizations are making the decision not to hire nicotine users as part of a broader well-being initiative," the website states. The Cleveland Clinic has a similar policy in place.
Volunteers and employed physicians will be included in the new policy.
Earlier this week, a coalition of health-care related organizations and companies issued a challenge for employers worldwide to ban smoking. The Global Smoke-Free Worksite Challenge was announced at the 2011 Annual Meeting of the Clinton Global Initiative in New York.
The Mayo Clinic, Johnson & Johnson, the American Cancer Society, and the Global Business Coalition on Health, a group of more than 200 companies and nonprofits involved in global health issues, signed on to the challenge.