Watching the Country Music Awards Music Festival broadcast this week from Nashville reminded me that no matter how far we've come in changing social norms around tobacco – it remains a marathon, not a sprint.
Smoking has generally declined in the U.S. Less than 11 percent of youth smoke and 19 percent of adults do. But in the South and Midwest, adult smoking rates remain way too high – in some states (IN, KY, OK, MI, MS, WV) as high as 28 percent.
So it was unsettling when a talented newcomer – Texas singer-songwriter, Kacey Musgraves – performed "Blowin' Smoke," her ode to down-on-their luck waitresses, who dream of better fortunes when they'll finally quit smoking for good.
"We all say that we'll quit someday
When our ship comes in we'll just sail away.
But we're just blowin smoke.
Hey-yea
We're just blowin smoke.
Hey-yea
Out here goin' broke.
Hey-yea
Yea we're just blowin…
Smoke."
© Warner/Chappell Music, Inc., Kobalt Music Publishing Ltd.
This song is a smart but sad anthem for most of the 44 million Americans who still smoke. What a four-minute song can't put into context is just how powerful an addiction to smoking is. For those not informed of how difficult it is to quit nicotine, smoking is framed as a lifestyle choice instead of an addiction that can plague people for years – no matter how hard they try to stop.
Furthermore, nearly 30 percent of those who live below the poverty line smoke. Research shows that people with lower levels of education and income are less likely to quit, making the likelihood that "their ships will come in" much less likely. Postponing quitting for any reason, even if the rationale is staving off weight gain, is seriously risky to your health.
"And Brenda's tradin' smokes for cake
Still hadn't lost that baby weight
And that baby's 'bout to graduate
From college…"
The smoke swirling around the wait staff also rings true. Just more than half of the states in the U.S. are covered by a comprehensive smoke-free law. So, even if they don't smoke themselves, men and women, employed in bars and restaurants whose cities or states have not yet enacted Clean Indoor Air policies to protect them, are forced to put their lives on the line every day at work due to deadly exposure to their patrons' secondhand smoke.
So as the cameras panned the capacity crowd at the LP Field, where every attendee seemed to know the words by heart and sang along to the catchy chorus, I wondered how many of them understood just how powerful the lyrics are. Tobacco-related deaths result in $97 billion in lost productivity each year in our country. More importantly, smoking robs us of 400,000 lives annually.
And that's not blowin' smoke.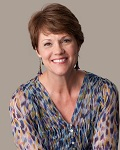 Julia Cartwright
Senior Vice President, Communications
Legacy®