1-855-DRUGFREE (1-855-378-4373)
Our Parents Toll-Free Helpline is open Monday through Friday, 10:00 am to 6:00 pm ET. We are closed on weekends and holidays. The Helpline is not a crisis line. If you do not connect with a parent specialist, please leave a message and we will make every effort to get back to you by the next business day. If you are in need of immediate or emergency services please call 911 or a 24 hour crisis hotline.
Are you feeling overwhelmed, stressed or have a specific question about your child's drug or alcohol use? Our  Helpline is a nationwide support service that offers assistance to parents and other primary caregivers of children who want to talk to someone about their child's drug use and drinking. Our trained and caring parent specialists will:
Listen to your concerns, challenges, setbacks and emotional turmoil that you have experienced with your child's substance abuse or addiction
Help you outline a course of effective action – whether it's prevention, intervention, seeking treatment or supporting recovery – grounded in science-based resources
Inform you of different resources available to you nationally
Our parent specialists speak English and Spanish and are professionally trained parent support specialists and psychologists with years of experience helping individuals and their families prevent and overcome substance abuse problems.
Sponsored by: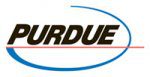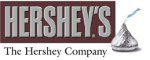 ---
Help for Concerned Parents: The Parent's 20 Minute Guide
Does your child have a substance abuse problem?  Unlike other approaches, this guide teaches you how to stay involved in a positive, ongoing way. With worksheets, examples and tips, you'll learn how to get more of what you want from your child, how to talk to your child so that you are heard and how to take better care of yourself.