In working toward our mission, we seek to attract, motivate and retain the best people in the right positions. We hire deeply committed, talented and experienced individuals who want to help parents raise healthy, drug-free children.
Working at The Partnership at Drugfree.org
We are responsible to our team members, the unique group of men and women who work together on our mission. We respect each person's dignity and recognize each person's merit. We are sensitive to the obligations of each of us to family responsibilities. We provide equal opportunity for employment, development and advance for those qualified. We have management whose leadership is just and ethical.
Thanks to a comprehensive benefits package and an emphasis on work/life balance, we are able to provide meaningful career opportunities in a number of areas. Please click here for the latest listing of open positions.

Benefits of Working at The Partnership at Drugfree.org
At The Partnership at Drugfree.org, we understand that our team members' lives include more than just their role as an employee and the time they spend in the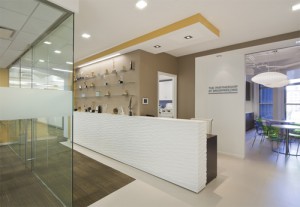 workplace. To that end, we have created a benefits package that includes a variety of plans to protect health, life and future. These plans generally include:
Health — Medical, Dental and Vision
Insurance — Group Life, Dependent Life, AD&D and Travel Accident
Flexible Spending Plan
Short and Long Term Disability Plans
Employee Assistance Program
Tax Deferred Annuity Plan
Generous Vacation, Personal and Holiday Time
Tuition Reimbursement Plan
Cultural Diversity
It is the policy of The Partnership at Drugfree.org to provide equal employment opportunity to qualified individuals without regard to race, creed, color, religion, age, gender, national origin, citizen status, disability, sexual orientation, marital status, veteran status or any other protected category under federal, state or local law. We value diversity in the workplace as essential to achieving our mission and encourage individuals of diverse backgrounds to join our organization.
Training
The Partnership at Drugfree.org offers a wide variety of training opportunities including seminars, workshops and membership in professional associations that will enable our team to remain abreast of best practices in their respective fields. We also support all employees who wish to continue their education to secure increased responsibility and growth within their careers.
Values — Code of Conduct
The Partnership at Drugfree.org is a publicly supported charitable organization operating within the public trust. We strive to maintain the highest code of conduct in all of its operations.
We recognize that it can best accomplish our mission when the board of directors, committee members, staff and other groups associated with The Partnership at Drugfree.org represent the diverse interests, cultures, occupations, and expertise of the community. Thus, we recognize members of the board of directors and others representing or affiliated with The Partnership at Drugfree.org will from time to time face possible conflicts of interest or situations in which the appearance of conflict of interest that may be detrimental to the organization and the communities we serve.
The Partnership at Drugfree.org has adopted a Code of Conduct in recognition of its responsibility to the public trust and the importance of fairness and objectivity in its conduct of business. Adherence will help to assure that decisions of The Partnership at Drugfree.org are made in its best interest, and it will help to publicly codify expectations of Board, staff, and others servicing The Partnership at Drugfree.org. Read full Code of Conduct.