Partnership for Drug-Free Kids, the only family-focused resource of its kind in America, expanded our reach and resources to even more people this year.
We express our gratitude and humble thanks to all of our supporters, partners and contributors who helped make our 2012 accomplishments possible, and who are working toward our vision where all young people will be able to live their lives free of drug and alcohol abuse.
---
THE PARTNERSHIP COMES TO LIFE: THE EVENTS OF 2012
Inaugural All-Star Tasting Event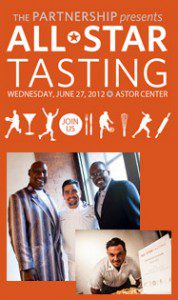 More than 200 attendees joined us for our first-ever All-Star Tasting at the landmark Astor Center in New York City. The event featured A-list athletes and celebrity chefs to raise funds and enjoy some terrific food.
Present at the tasting were International Tennis Hall-of-Famer Jim Courier, Former NBA star Darryl "Chocolate Thunder" Dawkins and basketball Hall-of-Famer Earl "The Pearl" Monroe.
Joining us were Chef Aarón Sanchez, Food Network star and Executive Chef/Co-Owner of Centrico & Mestizo; Chef Alain Allegretti of La Promenade des Anglais and Azure by Allegretti; Josh Capon, Executive Chef at Lure Fishbar and B&B Winepub; Patrick Connolly of Kitchen NYC; Ryan DePersio, Chef/Partner of Fascino; Bill Dorrler, Chef de Cuisine at Osteria Morini; Chef Kyung Up Lim of Michael's Restaurant; and Chef Carey Yorio of Goya Foods, Inc.
---
Dionysus Project: Kentucky & California
With social impact company Outside The Wire, we presented a series of dramatic celebrity readings and town hall discussions about the disease of addiction. Supported by a generous grant from the Stravos Niarchos Foundation, "The Dionysus Project" toured three cities – Manchester and Hazard in Kentucky – where the performances yielded a large, "standing-room-only" crowd – and Los Angeles, California.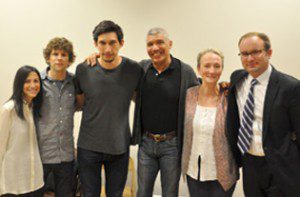 Among participating cast members were Oscar-nominated actor Jesse Eisenberg ("The Social Network"), Adam Driver (HBO's "Girls") and others. They joined local expert panelists to generate robust discussion around substance abuse, addiction and how communities can come together to address and respond to these problems.
---
"Meet The Parents Hour" Facebook Chat Series"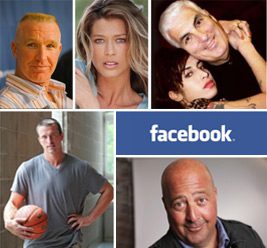 Notable hosts, all with some direct experience with substance abuse, included award-winning TV personality, chef, food writer and father Andrew Zimmern, former professional basketball player Chris Mullen, father and motivational speaker Chris Herren and Mitch Winehouse, father of the late Amy Winehouse. Dr. Drew Pinsky and Amber Smith ("Celebrity Rehab") teamed up for a special event that took place during the launch week of The Medicine Abuse Project. Our 2012 Meet The Parents Hour chats directly yielded nearly 2,000 comments, 802 "Likes" and more than 20,239 visitors to our Facebook timeline.
---
Winter Wish Gala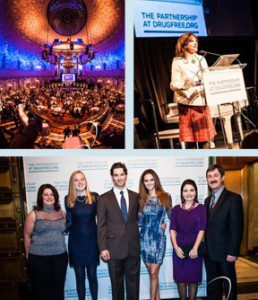 We ushered our 10th annual gala, The Winter Wish Gala, into a new decade. In attendance at Gotham Hall were more than 500 distinguished guests and friends, and $2 million was raised to support our work for families, including staffing our Parents Toll-Free Helpline. Hosted by Maria Bartiromo of CNBC, Gala honorees included JPMorgan Chase & Co. Vice Chariman James B. Lee, Jr.; National Basketball Association, represented by Commissioner David Stern and Deputy Commissioner Adam Silver; and Sir Martin Sorrell, Chief Executive of WPP. A special tribute was awarded to MusiCares, and winners of the MLB Commissioner's Play Healthy Awards were recognized by C.J. Wilson, All-Star pitcher for the Los Angeles Angels of Anaheim.
---
New At DrugFree.org
For Communities: New PACT360 Website, Parents360 Rx Action Toolkit.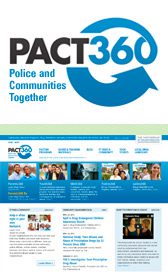 Our PACT360 (Parents and Communities Together) Community Education website – drugfree.org/PACT360 – got a new look. The website's new "It Takes a Community" section features videos and Q&As with community stakeholders, all of whom discuss ways that law enforcement, educators and community leaders connect with parents to help kids stay healthy and safe. A "Local Drug Landscape" section is also new, allowing visitors to select their state and learn about the drug issues and resources in their area. There's also information on how to implement the Parents360 Rx Action Toolkit, a brand new video-based program that allows parents and others to educate their communities about the dangers of prescription medicine abuse.
---
For Grandparents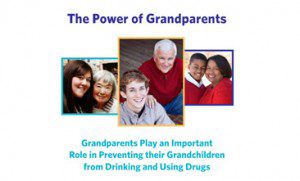 Currently, there are 4.5 million grandparent-headed homes with children under 18, and another 6.1 million grandparents live with and share parental responsibilities for their grandchildren. Grandparents are doing more "parenting" than ever and can play a very important role in preventing their grandchildren from drinking and using drugs.
"The Power of Grandparents" online booklet helps grandparents better communicate with their teenage grandchild, learn about the latest drugs and discover how they can help their grandchildren steer clear of drug and alcohol abuse.
For Parents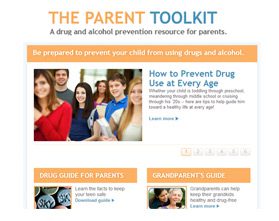 We updated the latest scientific research and talked with experts and parents alike to assemble a "toolkit" with the nuts and bolts parents need to know to help their kids avoid substance abuse.
You'll find practical tips for every stage of your child's life from Pre-K to young adult, as well as how-to videos from family therapists, health experts and more.
---
For Hispanic Families – HablaConTusHijos.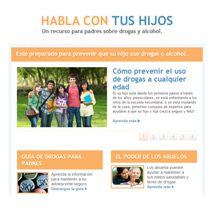 "HablaConTusHijos" is a bilingual (Spanish/English) online resource to help Hispanic parents who are struggling to address their child's drug and alcohol abuse. Recognizing the urgent need within the Latino community for these kinds of comprehensive tools, "HablaConTusHijos" provides effective, easy-to-use, science-based resources equipping Hispanic parents and grandparents to take action in preventing teen substance abuse. This new web resource, featured on Telemundo, was made possible with major support from MetLife Foundation.
---
OUR ANNUAL CONTRIBUTION TO THE SUBSTANCE ABUSE FIELD: PATS
Partnership Study: 10 Percent of Teens Smoke Marijuana Almost Daily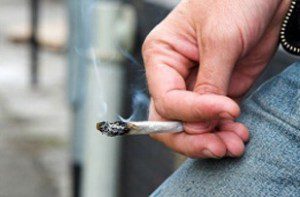 The Partnership Attitude Tracking Study (PATS) is the longest-running national research study of parent and teen attitudes about drug and alcohol use in the United States. Year after year, PATS makes headlines because it helps the public understand they "why" behind issues and the "solutions" that are needed. Our 2012 PATS study found that heavy marijuana use among teens was up an alarming 80 percent since 2008 and that one in 10 teens reported using marijuana at least 20 times in a single month.