The Partnership at Drugfree.org is a nonprofit organization that unites parents,
renowned scientists and communications professionals to help families raise healthy
children.
Stephen J. Pasierb, President and CEO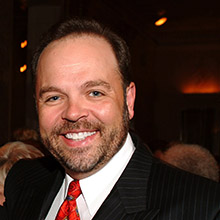 Steve Pasierb is the President and CEO of The Partnership at Drugfree.org. He leads the nation's largest nonprofit organization dedicated to evidence-based solutions to adolescent substance use disorders. An innovative, evidence-based organization whose programs help parents prevent, intervene in and find treatment for drug and alcohol use by their children — we are working toward a vision where all young people will be able to live their lives free of drug and alcohol abuse.
Read Steve Pasierb's full bio (PDF)
Executive Staff
Robert Caruso

Sean Clarkin

EVP, Director of
Programs

Caryn Pace

Chief Communications
Officer

Marcia Lee Taylor

SVP, Director of
Government Affairs

Paul Healy

Chief Development Officer
Senior Staff
Cindy Briggins

Director of
Digital Services

Teri Christensen

SVP, Deputy Director
of Field Operations & Alliances

Denise Young
Farrell

VP, Director
of Public Affairs

Jack Irving

Kristi Rowe

Director of Branding
& Integrated Marketing

Rebecca Shaw

Director of
Advertising & Production

Michele Tomeo

VP, Director
of Human Resources & Office Services