The Partnership at Drugfree.org is a nonprofit organization that unites parents, renowned scientists and communications professionals to help families raise healthy children. Best known for our research-based national public education programs, we motivate and equip parents to prevent their children from using drugs and alcohol, and to find help and treatment for family and friends in trouble.
Leadership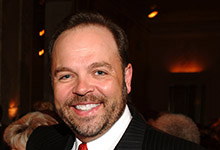 Bringing together renowned scientists, parent experts and communications professionals, we translate current research on teen behavior, addiction and treatment into easy to understand resources at drugfree.org. Our leadership team guides a staff of 45 dedicated employees as they work to help parents prevent, intervene in and find treatment for drug and alcohol abuse by their children.
Board of Directors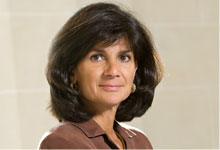 Our board of directors is comprised of leaders in media and communications, science, business, advertising, sports and entertainment. Their collective expertise helps guide our programs and initiatives, informs our strategic direction and assesses the impact and efficacy of the organization.
Advisors
Parent Advisory Board

The Parent Advisory Board is a diverse group of parents from around the country with a variety of personal experiences with teens and drug and alcohol use. These dedicated parents provide their firsthand knowledge and expertise to help review the usability, and guide the development, of our resources for parents.

Science Advisory Board

The Science Advisory Board, made up of leading researchers in the field of adolescent substance abuse, parenting and prevention science, plays a vital role in the ongoing planning and development of both our on- and offline content. In combination with our Parent Advisory Board, the Science Advisory Board ensures that the information and guidance we offer parents is grounded in the latest research, is focused, relevant and scientifically accurate.

Advisory Board

Our Advisory Board consists of individuals from academia, communications, health care and science who provide counsel on content, projects and programs for The Partnership at Drugfree.org.