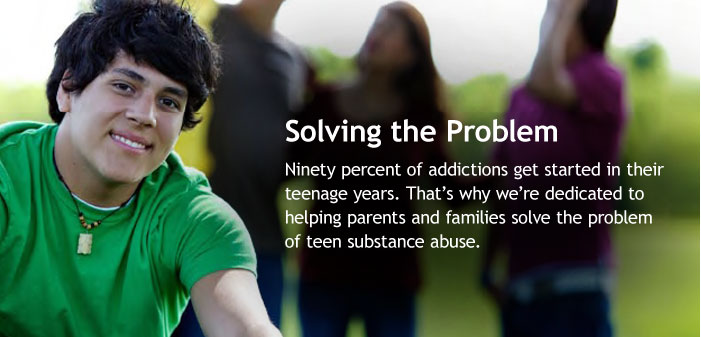 We are working toward a vision where all young people will be able to live their lives free of drug and alcohol abuse
By bringing together renowned scientists, parent experts and communications professionals, The Partnership at Drugfree.org translates the science of teen drug use and addiction for families. At drugfree.org, you can find a wealth of information, tools and opportunities to help prevent and get help for drug and alcohol abuse by teens and young adults.
When parents and families are facing a child's addiction, it often seems there's nowhere to turn. The Hope Share is dedicated to supporting the families of the 11 million teens and young adults who need addiction treatment. The campaign, which comes to life in a collection of stories, brings together the millions who have been directly impacted by addiction with those families who currently have a teen who needs help.
Teen misuse and abuse of prescription drugs is up 33 percent since 2008. Our expansive national action campaign, The Medicine Abuse Project, rallies parents, grandparents, educators, health care providers, communities and law enforcement to collectively help end teen medicine abuse, and ultimately save lives.
Across the nation via our community education programs, The Partnership at Drugfree.org has trained more than 2,500 professionals who are working daily in neighborhoods, schools, civic organizations and churches to deliver programs that can help them prevent teen drug and alcohol abuse in their own communities.
In 2013, The Partnership expanded its role as a cause leader and its community presence with the acquisition of The Meth Project, extending our commitment of more than a decade to push back against meth.
Together with parents, we advocate for better and more effective treatment for teens in trouble, and with the help of volunteers, scientists, donors and sponsors, we are working to solve the problem of teen substance abuse.
 PARTNERSHIP FOR A DRUG-FREE AMERICA ®